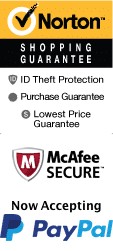 New Orleans Legends, Folklore, Myths, Superstitions and Spells Tour
1200 Decatur St New Orleans, LA 70116
1-866-267-5732
Chat Now

Explore the local streets on a walking tour of the city

Family friendly

Small-group tour

Informative, friendly and professional guide

Duration: 2 hours

Schedule
When visiting the captivating city of New Orleans, there's no shortage of history and folklore to explore. The New Orleans Legends, Folklore, Myths, Superstitions, and Spells Tour is an unforgettable experience that allows guests to dive deep into the intriguing stories that have shaped the city's culture. Led by expert guides, this two-hour walking tour takes visitors through the mystical heart of New Orleans, uncovering the legends and myths that make the city unique.
During the tour, guests will visit iconic landmarks such as the infamous LaLaurie Mansion and the St. Louis Cathedral while learning about the city's voodoo traditions, supernatural occurrences, and historic legends. Along the way, guests will hear stories about famous historical figures such as Marie Laveau, the "Voodoo Queen of New Orleans," and the notorious pirate Jean Lafitte. The tour also includes a stop at one of the oldest cemeteries in the city, where guests will dive into the fascinating world of New Orleans' unique above-ground burials.
The New Orleans Legends, Folklore, Myths, Superstitions, and Spells Tour is perfect for anyone looking to delve into the mystical side of New Orleans. Guests should wear comfortable walking shoes, as the tour involves approximately two miles of walking. Prepare to be enchanted by the tales and history that make New Orleans such a fascinating city.
This tour is not only entertaining but also educational and allows visitors to develop a deep understanding of some central aspects of NOLA's culture. The city has a unique history, which can be championed by stories of its voodoo tradition, supernatural occurrences, and pirate tales. The walk around the city even includes the cemetery, bestowing a mix of history with mystical tales that visitors won't forget.
Get your cameras and senses ready because this tour is not one to miss. Come and explore the fascinating stories of New Orleans, witchcraft, and the supernatural on this mystical walking tour. Don't let the opportunity of gaining knowledge pass you by and book your spot today on the New Orleans Legends, Folklore, Myths, Superstitions, and Spells Tour for an unforgettable experience.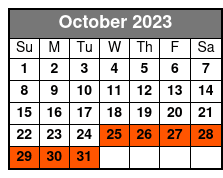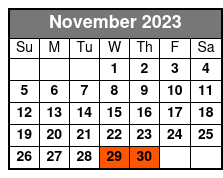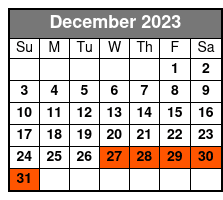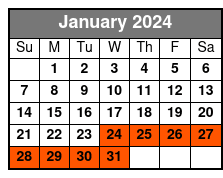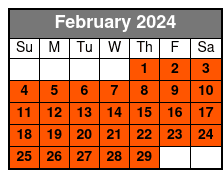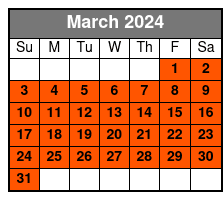 Book Now!