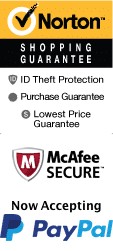 New Orleans Haunted Pub Crawl
809 Royal St New Orleans, Louisiana 70116
1-866-267-5732
Chat Now


The tour is approximately 2 hours long and starts at the corner of Bourbon Street and Orleans Avenue. The activity requires customers to walk about four blocks, wearing comfortable shoes and weather-appropriate clothing. You will be walked through three to four haunted bars, and your guide will share with you chilling stories of ghosts and paranormal activities as well as the history of the bars. The guide will also have an EMF meter and paranormal camera which you can use to capture ghosts or spiritual presence.

The French Quarter of New Orleans is one of the most haunted places in America. The drinking establishments, built over 200 years ago, have seen numerous murders, pandemics, and tragic events, leading to tales of ghost sightings and past events. You will enter haunted pubs to hear stories about the ghosts that haunt each location - like LaLaurie Mansion, the haunted mansion, where Madame LaLaurie practiced barbaric and sinister torture of her slaves, or the spirit of Antoine, the famous bartender who passed away in the 1880s, often seen watching over the patrons at the Napoleon House Bar. The stories shared on the tour have been compiled over many years and gathering information from the locals, bartenders, and staff working in the establishments.

The New Orleans Haunted Pub Crawl is the perfect way for thrill-seekers to learn about some of the darker history of the city. This spine-chilling tour is a must for anyone who enjoys exploring paranormal activities, history, and enjoying great drinks. The tour includes activities such as talking to the ghosts, taking pictures of spooky happenings, and, of course, drinking.

Join us for an exciting, fun-filled, and haunting experience as we walk through the streets of French Quarter's haunted bars. New Orleans Haunted Pub Crawl offers one of the most unique experiences you can get in New Orleans. Book your tickets today, and get ready to experience a lifetime adventure you won't forget!
Book Now!