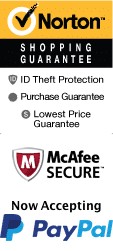 New Orleans Ghostly Galavants Tour: Shadows and Blue Orbs
600 Royal St New Orleans, Louisiana 70130
1-866-267-5732
Chat Now
New Orleans Ghostly Galavants Tour: Shadows and Blue Orbs is an enthralling ghost tour that will take you on a journey through the French Quarter of New Orleans. The adventure begins at the legendary Jackson Brewery, where you will meet your knowledgeable tour guide, who will whisk you away into the world of ghosts and hauntings. Get ready to embark on a spine-tingling adventure as you explore the hidden alleyways, cobbled streets, and eerie locations of this historic city.

The tour lasts for approximately two hours, and during this time you will visit some of the most haunted locations in the city. Along the way, your guide will regale you with eerie tales of ghosts and hauntings that have been passed down through the generations of New Orleans. Take a peek into the history of the city and discover why New Orleans is known as the "most haunted city in America."

During your ghostly adventure, you will stroll past historic sites such as the LaLaurie Mansion, which is famous for its gruesome history of torture and murder. You will also encounter the Bourbon Orleans Hotel, which has a reputation for being one of the most haunted hotels in the city. Along with these, several more spine-chilling locations will be included in the tour.

The tour guide will inform you about the haunted history of each location, explaining why it has become a hub for ghost sightings and paranormal activities. As you listen to the haunting tales, you will keep your eyes peeled for blue orbs, which are believed to signify paranormal activity.

The Ghostly Galavants tour operates year-round, so you can enjoy the spookiness of New Orleans any time of the year. The tour requires walking through the French Quarter, so it is recommended to wear comfortable footwear and carry water, especially during the summer months.

In summary, New Orleans Ghostly Galavants Tour: Shadows and Blue Orbs is a tour that offers the perfect blend of history and haunts. The knowledgeable guide, along with the creepy ambiance, will keep you entertained and spooked at the same time. Do not miss this chance to experience the supernatural world of the French Quarter. Book your tickets now and brace yourself for an unforgettable adventure.
Book Now!