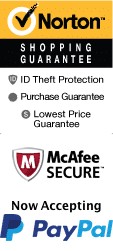 New Orleans Garden District History and Architecture Tour
2727 Prytania St Suite 16 New Orleans, Louisiana 70130
1-866-267-5732
Chat Now


Led by knowledgeable and engaging tour guides, you'll spend approximately two hours walking around the Garden District, admiring the breathtaking homes and learning about their fascinating history. From the stunning Greek Revival-style mansions to the quaint corner stores, there's something for everyone to enjoy on this tour.

One of the main highlights of the New Orleans Garden District History and Architecture Tour is the jaw-dropping architecture of the mansions. The tour includes stops at prominent locations such as Lafayette Cemetery No. 1, the Buckner Mansion, and the homes of famous celebrities such as Sandra Bullock and John Goodman. The tour guides will also provide information on the unique architecture and design elements of the homes, making this tour a must-see for anyone interested in the world of architecture and interior design.

During the tour, you'll also get to hear about the history and culture of the Garden District, which is steeped in rich New Orleans traditions. You'll learn about the area's eclectic mix of residents, from artists and musicians to lawyers and politicians. You'll also hear stories about the district's wealthy residents, including their lavish lifestyles and philanthropic efforts.

The New Orleans Garden District History and Architecture Tour is perfect for anyone interested in learning more about the city's vibrant history and unique culture. Whether you're a local looking to learn more about your city or a first-time visitor looking to explore the charming Garden District, this tour is sure to be a highlight of your trip.

In summary, the New Orleans Garden District History and Architecture Tour offers a unique and exciting way to explore the Garden District and learn about its rich history and unique architecture. Led by knowledgeable tour guides, the two-hour tour is filled with fascinating information and stunning sights that will leave you in awe. Don't miss out on this unforgettable experience - book your tour today and get ready to explore one of the most beautiful neighborhoods in New Orleans!
Book Now!