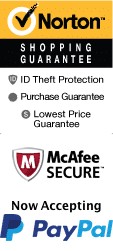 New Orleans French Quarter and Voodoo History Walking Tour
718 N Rampart St New Orleans, Louisiana 70116
1-866-267-5732
Chat Now
Are you ready to explore the heart of New Orleans and delve into the city's rich history and mysterious roots? Look no further than the French Quarter and Voodoo History Walking Tour. This three-hour tour takes you through the narrow streets and hidden alleyways of the French Quarter, where you will discover the fascinating history and traditions of voodoo in New Orleans.

As you begin your tour, your knowledgeable guide will lead you through some of the city's oldest neighborhoods, pointing out landmarks and historic buildings along the way. You'll learn about the unique architecture of the French Quarter and hear stories of its colorful past. As you make your way through the ancient streets, keep your eyes peeled for blessings of voodoo magic that still cling to doors, storefronts, and homes throughout the city.

Throughout the tour, you'll visit significant cultural and historical landmarks such as St. Louis Cathedral, the historic French Market, and Marie Laveau's House of Voodoo. You'll learn about the life of the infamous Marie Laveau, known as the "Voodoo Queen" of New Orleans. Your guide will share fascinating details about the practices of voodoo and how it has shaped the city's culture and history.

As you walk through the French Quarter, you'll experience the vibrant atmosphere of this unique neighborhood, including live music performances, street performers, and local vendors selling their wares. Take in the sights and sounds of the bustling streets, and discover the hidden gems that make the French Quarter one of the most fascinating neighborhoods in America.

This tour is a must-see for anyone looking to experience the essence of New Orleans. Whether you're a history buff, a fan of the occult, or simply looking to explore the city's vibrant culture, the French Quarter and Voodoo History Walking Tour is an unforgettable adventure that should not be missed. Book your tour today and discover the magic of New Orleans for yourself.
Book Now!