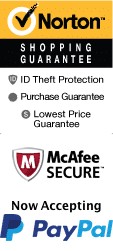 New Orleans French Quarter and Cemetery Walking Tour
768 Decatur St New Orleans, Louisiana 70116
1-866-267-5732
Chat Now


Your first stop will be at the enchanting St. Louis Cathedral, one of the most celebrated landmarks in the French Quarter. As you admire the intricate architectural detailing, you'll be enchanted by the guided stories of Father Antoine Blanc, the Cathedral's first archbishop.

Next, the tour will head into the heart of the French Quarter, past colorful Creole townhouses, rows of historic bars, well-preserved mansions and enchanting antique shops. The sights and sounds of New Orleans come to life on this leisurely stroll through the streets of the Quarter.

The next stop on the tour will be at the world-famous Lafayette Cemetery No. 1. Here, you'll be led through above-ground tombs by your guide, who will tell about the cemetery's storied history and unique burial customs. You'll be fascinated by the tales of Voodoo, piracy, and centuries' worth of fascinating legends and lore.

The cemetery is known for having served as the final resting place of some of New Orleans' most renowned figures, including famous authors, such as Truman Capote and Anne Rice. As you walk through the rows of tombs, you'll have plenty of time to snap pictures, learn about the crypts and mausoleums, and listen to the fascinating stories surrounding the burial customs of this culturally rich city.

As the tour comes to a close, you'll emerge more knowledgeable about New Orleans' resilient and colorful past, which continues to attract visitors from all over the world. This is your chance to experience the city's iconic neighborhoods for yourself, and we guarantee you'll come away with a new appreciation for one of America's most treasured landmarks.

Don't wait any longer to immerse yourself in the enchanting spirit of New Orleans. Book now for a French Quarter and Cemetery Walking Tour that promises to be an experience you'll never forget.
Book Now!