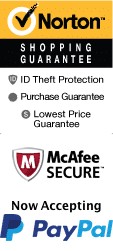 New Orleans French Quarter Bike Tour
3027 Chartres St New Orleans, Louisiana 70117
1-866-267-5732
Chat Now


The tour starts at a local bike shop located in the French Quarter, where you'll receive your bike and helmet, and then set off on an easy-paced ride through the historic streets. You'll explore the vibrant neighborhoods and popular landmarks such as Jackson Square, the Mississippi River, the French Market, and many more breathtaking sights. The tour is designed for all skill levels and ages, making it perfect for families and groups of friends who want to enjoy the city's stunning beauty.

The New Orleans French Quarter Bike Tour is a comprehensive exploration of New Orleans' history and architecture. You'll learn about the city's oldest buildings, the Spanish and French influences, and the story behind some of the city's most popular haunted attractions. You'll have plenty of photo opportunities and unique experiences along the way, such as trying authentic local snacks and exploring hidden courtyards in the French Quarter.

One of the best features of this tour is its eco-friendliness. You'll cover more ground than you would on foot while also enjoying the fresh air and beautiful scenery. Your guide will provide you with insider knowledge about the city's history, architecture, and culture while promoting sustainable tourism.

In summary, the New Orleans French Quarter Bike Tour is the ultimate way to experience the city. It offers a unique and eco-friendly way to explore the French Quarter while learning about the city's history, culture, and architecture. You'll have the experience of a lifetime and create unforgettable memories with your loved ones. So hop on your bike and let the good times roll on this unforgettable adventure.
Book Now!