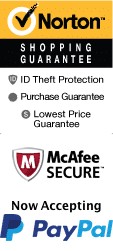 New Orleans French Quarter
768 Decatur St New Orleans, Louisiana 70116
1-866-267-5732
Chat Now


Led by knowledgeable and enthusiastic guides, this two-hour walking tour takes you through the vibrant streets of the French Quarter, known for its stunning architecture, jazz music, and famous cuisine. You'll hear stories of famous writers, musicians, and politicians who have called this neighborhood home, including Tennessee Williams and Louis Armstrong.

As you wander through the colorful streets, you'll learn about the French, Spanish, and Creole influence on the district's architecture, including the iconic balconies and picturesque courtyards. You'll also visit historic landmarks such as St. Louis Cathedral, the oldest continuously operating cathedral in the United States, and the Cabildo, the site of the Louisiana Purchase transfer.

The tour also includes stops at famous restaurants and bars, where you can sample traditional Creole dishes and drinks, including a classic Hurricane cocktail. By the end of the tour, you'll have gained a deeper appreciation and understanding of the rich history and cultural significance of the French Quarter.

The New Orleans French Quarter Walking Tour is a great activity for history buffs, architecture enthusiasts, and anyone interested in exploring this iconic neighborhood. Whether you're a first-time visitor or a seasoned traveler, this tour is a must-see for anyone visiting New Orleans.

In summary, immerse yourself in the vibrant culture and history of the French Quarter on a guided walking tour. Explore the stunning architecture, famous landmarks, and legendary cuisine of this iconic neighborhood, and gain a deeper appreciation for the unique history and culture of New Orleans. Don't miss out on this unforgettable experience. Book your tour today.
Book Now!