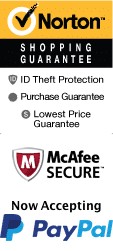 New Orleans Drunken Turkey Hunt
1200 Decatur St New Orleans, LA 70116
1-866-267-5732
Chat Now

Explore the local streets on a walking tour of the city

Exclusive to Viator

Get inside tips from a local

Soak up the atmosphere on a walking tour

Step back in time on a history tour

Led by a local guide

Duration: 2 hours

Schedule
Get ready to embark on a unique adventure that combines the excitement of a scavenger hunt with the fun of a boozy night out in New Orleans. Introducing the New Orleans Drunken Turkey Hunt, the ultimate way to explore the city's most iconic neighborhoods while indulging in delicious cocktails and good times.
During this one-of-a-kind experience, you'll meet up with your fellow hunters at a designated meeting point, where your knowledgeable guide will introduce you to the rules of the game and provide you with a list of clues to help you uncover hidden gems and iconic landmarks around the city. Armed with your trusty map and a list of riddles, you'll set out on foot to explore each location.
You'll make stops at some of the most popular bars and restaurants in the city, where you'll have the opportunity to sample some of New Orleans' most famous cocktails, like the classic Sazerac or a refreshing Hurricane. Along the way, you'll learn fun facts and trivia about the city's rich culture and fascinating history.
The New Orleans Drunken Turkey Hunt typically lasts around three hours, during which time you'll cover a few miles of the city's vibrant streets. The tour is suitable for all fitness levels, but comfortable walking shoes are recommended. Be sure to dress for the weather, and bring your sense of adventure and a thirst for fun.
New Orleans is known for its vibrant nightlife and rich cultural heritage, and the Drunken Turkey Hunt is the perfect way to experience both. Whether you're a local looking for a fun night out with friends or a visitor looking to explore the city's hidden treasures, this tour is sure to be a highlight of your trip.
In conclusion, the New Orleans Drunken Turkey Hunt is a must-try activity for anyone visiting the Big Easy. With its unique blend of bar-hopping, scavenger hunting, and cultural exploration, this experience offers something for everyone. Book your spot today and get ready to explore the city like never before.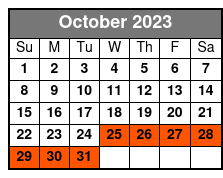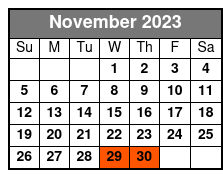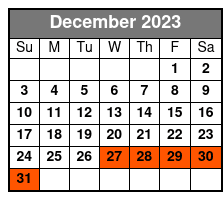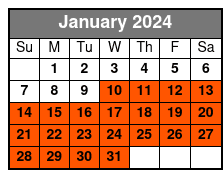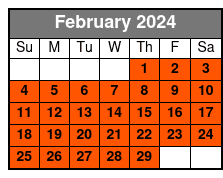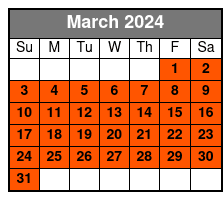 Book Now!