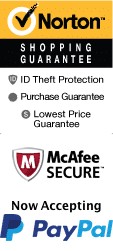 New Orleans Destrehan Plantation Experience
221 Carondelet St New Orleans, Louisiana 70130
1-866-267-5732
Chat Now


As you make your way through the grounds, you'll be transported back in time to the days of Louisiana's antebellum era. The highlight of the experience is the guided tour of the plantation home itself, where you'll learn about the lives of the families who once called it home. A knowledgeable guide will take you through the various rooms, pointing out architectural details and furnishings that date back to the early 1800s.

In addition to the tour, guests are free to explore the grounds on their own. Take a stroll through the lush gardens, which are brimming with native plants and flowers. If you're lucky, you might even catch a glimpse of the resident peacocks as they strut their stuff. Kids will love the interactive exhibits and hands-on activities that teach them about the history of the plantation and the people who lived and worked there.

The Destrehan Plantation Experience typically takes around 2 to 3 hours to fully explore, making it a great option for a half-day excursion. There's plenty of walking involved, so make sure to wear comfortable shoes and dress appropriately for the weather. And be sure to bring your camera—the grounds are simply stunning, and you'll want plenty of photos to commemorate your visit.

As you leave the plantation behind, you'll feel like you've gained a deeper understanding of Louisiana's rich history and culture. The Destrehan Plantation Experience is a must-see for anyone interested in getting a glimpse into the past, and it's sure to be a highlight of your New Orleans vacation. Don't miss out on this incredible opportunity to step back in time and explore the beauty and history of one of Louisiana's most beloved landmarks.
Book Now!