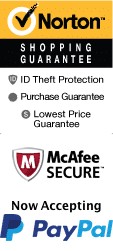 New Orleans Culinary and Cocktail Walking Tour
524 St Louis St New Orleans, Louisiana 70130
1-866-267-5732
Chat Now
Are you a foodie looking for a savory and unique experience in New Orleans? Look no further than the New Orleans Culinary & Cocktail Walking Tour offered by Vacations Made Easy. This tour takes visitors through the heart of New Orleans, allowing them to taste and learn about the city's iconic cuisine and drinks.

The tour includes six stops at local New Orleans establishments, including restaurants and bars. You will have the opportunity to try traditional dishes like gumbo, beignets, and po'boys, while also sampling delicious cocktails like the Sazerac and Hurricane. Along the way, your knowledgeable guide will provide insight into the history of New Orleans' food, drink, and culture.

The tour lasts approximately three hours, covering a distance of about 1.5 miles. Wear comfortable shoes and come with an empty stomach because you will be indulging in some of the best flavors that New Orleans has to offer. Whether you are a seasoned foodie or a curious first-time visitor, this tour is guaranteed to satisfy your cravings and teach you something new about the city.

New Orleans is known for its rich and diverse cuisine, drawing from French, Spanish, and African influences. The cocktail scene is equally impressive, with some of the most famous drinks in the world originating in the city. The New Orleans Culinary & Cocktail Walking Tour captures the essence of both aspects, allowing visitors to immerse themselves in the vibrant flavors of the city.

This tour is perfect for anyone looking to explore the food and drink culture of New Orleans. It is suitable for all ages and dietary restrictions can be accommodated with advance notice. Book your tour today and get ready to indulge in the tastes of New Orleans.
Book Now!