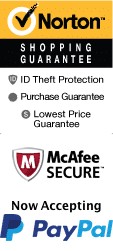 New Orleans' City of the Dead No. 1 Cemetery Tour
301 Basin St New Orleans, Louisiana 70112
1-866-267-5732
Chat Now
If you're searching for a unique and intriguing way to experience New Orleans, look no further than the City of the Dead No. 1 Cemetery Tour. This tour is located in the famed French Quarter and runs daily, rain or shine, providing visitors the opportunity to see some of the most renowned above-ground cemeteries in New Orleans. These hauntingly beautiful cemeteries perfectly encapsulate the history, culture, and heritage of New Orleans.
During the tour, visitors will embark on a guided walking tour of the historic cemeteries, which date back to the 18th century and are home to the remains of some of New Orleans' notable and wealthy residents. The tour takes approximately two hours, stretching over a distance of about 1.5 miles, and features fascinating stories, legends, and facts about the cemetery's history and its permanent residents.
One of the main attractions of the City of the Dead No. 1 Cemetery Tour is the hauntingly beautiful, above-ground tombs which are considered some of the finest examples of the 19th century's unique sepulchral architecture in the Western Hemisphere. This type of architecture was necessary because many of the cemeteries were built at or above the water table, making it impossible to bury bodies underground.
As you explore the tombs on the tour, you'll gain insight into the Voodoo and Hoodoo traditions and discover the secrets of traditional burial practices in New Orleans. You'll also see the immaculately preserved and beautifully decayed tombs of some of the city's most legendary figures, including Homer Plessy, the man who challenged Louisiana's segregation laws, and the famous Voodoo Queen, Marie Laveau.
The City of the Dead No. 1 Cemetery Tour is a fascinating trip through one of the most beautiful cemeteries in the world. It is a must-see destination that showcases the unique history, architecture, and culture that make New Orleans so special.
In summary, if you'd like a fascinating glimpse into New Orleans' past, we recommend that you check out the City of the Dead No. 1 Cemetery Tour. This spooky and informative tour is an excellent way to experience one of the city's most distinctive landmarks. You'll be captivated by the charm, history, and mystery that enrich each aspect of this activity. Don't miss out on this opportunity to explore the city's fascinating heritage and incredible architecture.
Options:
New Orleans' City of the Dead No. 1 Cemetery Tour
Available 10/5/2023 until 12/31/2023 View Detailed Schedule
Duration: 1 hour 30 minutes: Walking tour of the French Quarter that covers cemetery burial practices, Voodoo and Marie Laveau, history and culture.
Book Now!