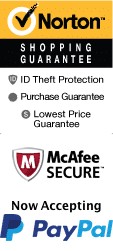 New Orleans City Park Private Tour and Exploration Game
One Collins C. Diboll Circle, City Park New Orleans, Louisiana 70124
1-866-267-5732
Chat Now


During the tour, you'll visit many of the park's landmarks and attractions while answering trivia questions and completing challenges. You'll learn about the park's fascinating history and culture in a fun and engaging way. Whether you're a local or a tourist, this tour is a great way to discover all of the hidden gems within City Park.

The City Park Private Tour and Exploration Game typically lasts for a couple of hours. You'll start at the south end of the park near City Putt Miniature Golf Course and walk through the entire park, taking you past iconic landmarks such as the Besthoff Sculpture Garden and the Carousel Gardens Amusement Park. Along the way, you'll encounter challenges and trivia questions that are fun for all ages.

The park is home to more than 2,000 trees, making it the perfect place to enjoy a relaxing day outdoors. In addition to the various attractions, the park also boasts a number of walking paths, trails, and lakes. You'll want to wear comfortable shoes for this tour as there is a lot of walking involved.

City Parks' history dates back over a hundred years and includes a rich backstory which you'll uncover on this tour. You'll learn about the park being used as a military base during World War II and even hear about the infamous 'boat trip' that many believe led to the creation of Jazz music.

In conclusion, the City Park Private Tour and Exploration Game is a fun and unique way to explore one of New Orleans' most beloved attractions. Whether you're a solo traveler, a family looking for a fun adventure, or a group of colleagues seeking something different to do, this tour is guaranteed to provide a great time for all. So why not book your tour and get ready to uncover all of the fun and history that City Park has to offer!
Book Now!