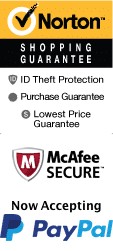 New Orleans Bywater Lunch and Bar Tour
Are you a traveler in New Orleans looking for an off-the-beaten-path experience? Look no further than the New Orleans Bywater Lunch and Bar Tour, a guided walking tour through the trendy and historic Bywater neighborhood with stops at some of the area's best bars and restaurants.
After meeting your guide and fellow tour-goers, you'll begin your journey through the colorful streets of Bywater, known for its vibrant street art and beautiful architecture. Your first stop will be a delicious lunch at a local eatery - the perfect fuel for the rest of your adventure.
With your belly full, you'll continue on to some of the neighborhood's most unique bars, each with their own flair and style. You'll have the opportunity to taste local craft beers, cocktails, and even absinthe as you learn about the history and culture of the area.
Throughout the tour, your knowledgeable guide will lead you through the hidden gems of Bywater, providing insight and stories about the neighborhood's diverse past and present. You'll learn about the effects of Hurricane Katrina on the area, as well as the burgeoning arts and culture scene that has emerged in recent years.
As you wind down your tour, take in the stunning views of the Mississippi River and the New Orleans skyline from Crescent Park, a newly renovated public park that offers stunning views of the city.
Overall, the New Orleans Bywater Lunch and Bar Tour offers a unique and authentic experience of one of the city's oldest and most vibrant neighborhoods. Don't miss the opportunity to discover the hidden gems of Bywater, sample delicious local cuisine, and mingle with the locals on this unforgettable tour. Book your spot today and get ready for a day full of adventure!
Book Now!