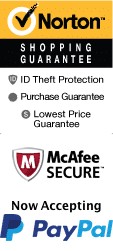 New Orleans Audio Tour
945 Magazine St New Orleans, Louisiana 70130
1-866-267-5732
Chat Now

Excellent value for money

Soak up the atmosphere on a walking tour

Fully narrated tour

Duration: Flexible

This includes the self-guided audio tour ONLY. Museum Admission is not included.

Appropriate for All Ages

Both Cameras and Video Cameras are Permitted

Schedule
Welcome to the fascinating New Orleans Audio Tour, a self-guided tour of the vibrant city that will immerse you in the rich history and unique culture of New Orleans. With 20 stops that explore the city's best-known landmarks and hidden gems, this tour promises an unforgettable experience that caters to your pace and interests.
About the Tour (Self-Guided Tour Through App, NO Museum Admission Included)

Starting at the historic Jackson Square, the New Orleans Audio Tour takes you on a 2.5-mile journey that includes stops such as the St. Louis Cathedral, the Presbytère, the Cabildo, and the iconic Café du Monde (admission is not included). The tour is available in three different languages, English, French, and Spanish, and can be accessed through your smartphone or tablet.
Among the many highlights of this tour are the National World War II Museum and the New Orleans Jazz Museum (admission NOT included). Both these museums offer a wealth of information, artifacts, and interactive exhibits that showcase the city's role in the war as well as the vibrant music traditions that have shaped its culture. Visiting these museums will provide a deeper understanding of the city's past and present, and will undoubtedly make your trip to New Orleans more meaningful.
The tour also includes stops at the historic French Quarter and the charming Garden District, where you can stroll through tree-lined streets and admire the stunning architecture that gives these neighborhoods their distinct character. You'll also get to see the famous Lafayette Cemetery No. 1 and learn about the burial customs and traditions that make New Orleans cemeteries unique.
As you embark on this self-guided tour, which typically lasts for around three hours, make sure to wear comfortable shoes, bring sunscreen and water, and be prepared to take in the sights, sounds, and smells of this vibrant city. The New Orleans Audio Tour is a fantastic option for visitors who prefer a flexible, self-paced exploration of the city and who want to learn about the culture and history of one of America's most beloved destinations.
In summary, the New Orleans Audio Tour is an excellent opportunity to explore the many facets of this charming city and to immerse yourself in its rich history and vibrant culture. With its user-friendly interface, various language options, and range of fascinating destinations, this tour promises an unforgettable experience that will leave you with many wonderful memories of your trip to New Orleans. Don't miss out on this unique and immersive experience that will bring the best of the city to your fingertips.
Frequently Asked Questions for New Orleans Audio Tour:
What is included in the admission price?

Includes audio tour on app. NO MUSEUM ADMISSION IS INCLUDED.

What methods of transportation does the New Orleans Audio Tour use?

This is a self-guided audio tour.

What type of dress & footwear are recommended?

Wear comfortable shoes.

Is photography / video recording allowed on the New Orleans Audio Tour?

Yes.
Book Now!