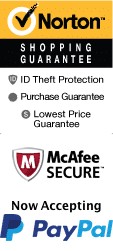 Nawlins VIP Dining Card
600 Canal St New Orleans, Louisiana 70116
1-866-267-5732
Chat Now


The Nawlins VIP Dining Card is a fantastic way to explore the culinary culture of New Orleans. The card includes discounts at dozens of local restaurants, ranging from seafood joints and cajun kitchens to ultra-chic eateries and hidden gems. With discounts ranging from 10% to 25% off your total bill, you're sure to discover some new favorites.

One big perk of the Nawlins VIP Dining Card is access to exclusive dining experiences. Depending on the time of year, you might be able to enjoy chef's table dinners, food and wine pairings, or behind-the-scenes tours of local distilleries, breweries, and farms. You'll also receive special gifts from some of the participating restaurants--perhaps a free dessert or a complimentary glass of champagne.

The beauty of the Nawlins VIP Dining Card is that it's flexible and customizable. You can choose from a range of different options, including a one-day card, a three-day card, or a five-day card. You can also tailor your experience based on your interests--if you're a seafood lover, for example, you might want to focus on restaurants that specialize in oysters or crawfish.

So, what can you expect when you're using your Nawlins VIP Dining Card? The process is simple: just show your card at the participating restaurant (along with a valid ID), and the discount will be applied to your bill. Some restaurants might require you to make a reservation in advance, so it's a good idea to check the details before you go.

If you're looking for a way to save money on dining while still enjoying the best that New Orleans has to offer, the Nawlins VIP Dining Card is an excellent option. With its exclusive experiences and flexible options, it's perfect for adventurous foodies who want to explore the city's diverse culinary scene.
Book Now!