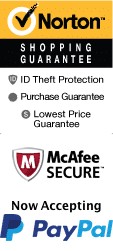 Lower Garden District Food Tour
739 Jackson Ave New Orleans, Louisiana 70130
1-866-267-5732
Chat Now
On the Lower Garden District Food Tour in New Orleans, you'll experience the magic of the city's culinary scene. This three-hour walking tour takes place in one of the city's most picturesque neighborhoods and offers a unique opportunity to taste your way through the Big Easy.

As you stroll through the charming streets of the Lower Garden District with your expert guide, you'll stop at some of the city's best foodie spots. Sample traditional po'boys, get a taste of classic southern cuisine, and learn about the history of New Orleans' food culture. Savor sweet beignets, spicy gumbo, and vibrant cocktails that showcase the city's rich culinary traditions.

The tour is a perfect way to explore the city and its unique flavors while getting a chance to chat with knowledgeable locals who are passionate about food. The casual atmosphere and friendly group make it easy to connect with other foodies and take home great memories of your time in New Orleans.

The Lower Garden District is known for its gorgeous architecture, and the tour takes you past some of the most stunning homes and historic landmarks in the area. You'll learn about the interesting history of this beautiful neighborhood and its growth over the years. Your guide will also share some insider tips and recommendations for other activities in the area, providing a well-rounded experience of New Orleans.

New Orleans is a vibrant city with a rich and diverse culture, and the Lower Garden District Food Tour is the perfect way to dive into it. You'll get to try some of the city's most iconic dishes and experience the warmth and hospitality of the locals. By the end of the tour, you'll have gained new insights into New Orleans' culinary history and perhaps even developed a newfound appreciation for its unique flavors and traditions. Make sure to add the Lower Garden District Food Tour to your itinerary to get a taste of the real New Orleans.
Book Now!