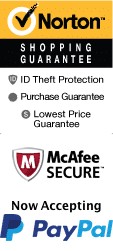 Laura Plantation Tour
600 Carondelet St New Orleans, LA 70130
1-866-267-5732
Chat Now


On the Laura Plantation Tour, visitors will get to see the beautiful Creole-style mansion and the stunning gardens surrounding it. The tour is approximately one and a half hours and is led by knowledgeable guides who explain the history of the plantation and its inhabitants. Visitors will learn about the lives of the former owners and the slaves that lived on the plantation. They will also see original artifacts that showcase the plantation's history.

The Laura Plantation Tour is suitable for all ages and mobility levels. The tour is wheelchair accessible, but some areas of the plantation may be hard to navigate due to the historic nature of the plantation. Visitors are encouraged to dress comfortably for the weather as the tour is both indoor and outdoor.

History buffs will appreciate the Laura Plantation Tour as it provides a unique insight into the Creole culture and way of life during the 1800s. The plantation was originally built in 1804 and has a rich history that is still being uncovered by historians today. Visitors will leave the tour with a newfound appreciation for the unique history of Louisiana and its Creole culture.

In summary, the Laura Plantation Tour in New Orleans, LA, is an enriching experience that provides visitors with a glimpse into Louisiana's rich history. From the beautiful gardens and the Creole-style mansion to the knowledgeable guides and artifacts, visitors will leave the tour with a newfound appreciation for the unique culture and way of life that once existed in the state. Don't miss out on this opportunity to learn more about Louisiana's fascinating history and culture. Book your tour today!
Book Now!