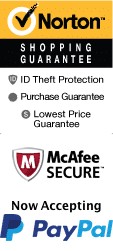 Krewe Du Fool / April Fools Day Parade!
2600 Chartres St New Orleans, Louisiana 70130
1-866-267-5732
Chat Now
If you're looking for a unique and entertaining way to celebrate April Fool's Day in New Orleans, look no further than the Krewe du Fool parade. This annual event takes place in the historic French Quarter and features a wild and wacky procession of elaborate floats, colorful costumes, and live music.

The Krewe du Fool parade is a festive and lively event that's not to be missed. The parade route winds through the streets of the French Quarter, passing by historic buildings, shops, and restaurants. The floats are the main attraction of the parade, featuring a variety of whimsical and humorous designs. Expect to see everything from giant puppets and oversized hats to inflatable flamingos and dancing bananas.

As you make your way through the parade route, you'll be surrounded by a sea of revelers in colorful costumes and masks. The music is another highlight of the Krewe du Fool parade, with live bands and performers keeping the crowds entertained throughout the day.

The Krewe du Fool parade typically lasts for a few hours, so be prepared to spend some time watching the festivities. Comfortable shoes and clothing are a must, as you'll be standing and walking for much of the day. It's also a good idea to bring along some snacks and water to keep yourself fueled and hydrated.

If you're a fan of Mardi Gras and other New Orleans traditions, you'll love the Krewe du Fool parade. This unique and quirky event is a great way to experience the city's vibrant culture and history, while also having a lot of fun.

In conclusion, the Krewe du Fool parade is an exciting and unforgettable way to celebrate April Fool's Day in New Orleans. With its colorful floats, lively music, and festive atmosphere, this event is sure to leave you with lasting memories and a newfound appreciation for the city's rich cultural heritage. So come join the fun and see what makes the Krewe du Fool parade one of the most unique and entertaining events in New Orleans!
Book Now!