Hurricane Katrina

400 Toulouse Street New Orleans, LA 70130
1-800-987-9852
Description
Hurricane Katrina Photos (10)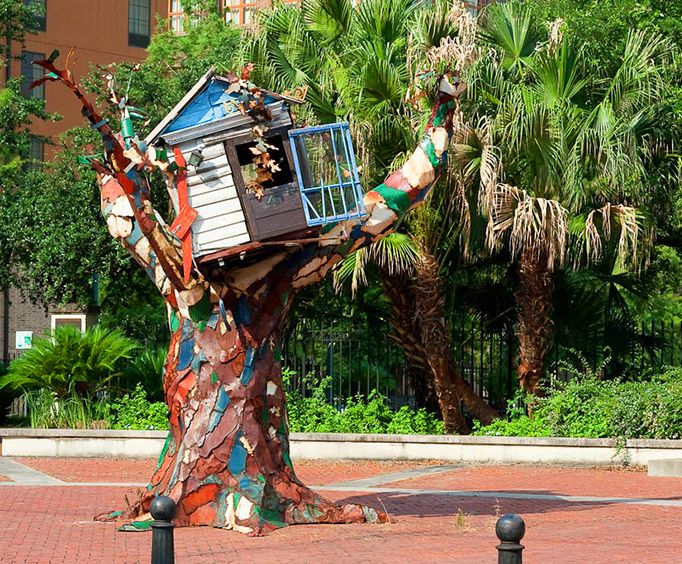 We have all heard of the devastation that Hurricane Katrina brought to the city of New Orleans and now you can experience first-hand the neighborhoods that have suffered the misery of the storm that ripped through their livelihood.
You will also get to see the rebuilding efforts taking place by a people that will not be defeated by Mother Nature as they rebuild their hope with the help of friends and generous volunteers from all over the nation. Stories will be told and illustrated of people who refused to quit, and remained positive that something good was to come of the tragic event. Sadly, you'll see some of the areas where reconstruction will never take place and where memories have been washed away forever by the tropical wrath.
This is an emotional and unique tour that should be on everyone's must do list while visiting this great city. If you want to hear the first-hand accounts of what you may have only caught a glimpse of on the TV, then get your tickets to this tour, and prepare for the powerful behind the scenes unraveling of Hurricane Katrina.
Create the perfect vacation with this and other fun activities.
Reviews
5.0 | 1 reviews
Jill Noffsinger
Green Bay, WI
✓
Verified Traveler
The experience with the katrina tour was more that we expected! A great way to see much of the city. It was outstanding and our tour guide was so knowledgeable and great with sharing his experiences and stories! A must for everyone! Thank you katrina tour crew! The noffsinger family and guests
Book Now!