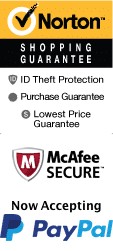 Haunted French Quarter Tour
823 Decatur St New Orleans, Louisiana 70116
1-866-267-5732
Chat Now

Fully narrated tour

Led by a local guide

Great overview and orientation of the city

Duration: 2 hours

Schedule
Welcome to the Haunted French Quarter Tour, where the mysteries of New Orleans come alive. The tour takes place in the heart of the French Quarter, known for its rich history and countless ghost stories. Join us as we explore the dark alleys and hidden gems of this enchanting city.
During our 2-hour walking tour, you will learn about the many legends that have shaped the French Quarter's haunted reputation. Our knowledgeable guide will lead us through the city's oldest cemetery, where we will discover eerie stories about its most famous residents. From there, we will visit the notorious LaLaurie Mansion, where Madame LaLaurie's dark secrets have been buried for centuries.
As we continue the tour, we will visit haunted bars and restaurants, including the famous Pirate's Alley Café, where the ghost of a pirate is said to still wander. You will also learn about the voodoo rituals that still take place in the city to this day and discover the chilling story of Marie Laveau, the renowned voodoo queen.
But the tour doesn't end there. We will venture through the streets of the French Quarter, visiting the most haunted sites and hearing the spine-tingling tales that have been passed down through generations. We guarantee you will leave with a newfound appreciation for the city's haunted history.
New Orleans is a city with rich culture and history that has maintained its reputation for the eerie and macabre. The Haunted French Quarter Tour encapsulates both of these elements, and promises to be a once-in-a-lifetime experience. Prepare to be spooked, educated, and thoroughly entertained.
Come explore the Haunted French Quarter Tour, where you will discover the dark secrets and bloody history that have shaped the city we now know and love. This tour is not for the faint of heart, but for those willing to step outside their comfort zone and delve into the mysteries of this unique city. Join us on this journey through the ghostly history of the French Quarter.
Book Now!