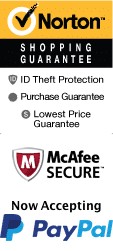 Guided Creole Laura Plantation Tour from New Orleans
500 Canal St New Orleans, Louisiana 70130
1-866-267-5732
Chat Now
Experience the captivating history and charming architecture of Louisiana with a Guided Creole Laura Plantation Tour from New Orleans. Situated just an hour's drive outside the city, Laura Plantation is a magnificent example of Creole architecture where its famous residents, the Duparc family, lived for over two centuries. With this tour, you'll be transported back in time to experience their fascinating stories and the unique Creole culture that flourished on this plantation.

Upon arrival, you'll be greeted with beautifully landscaped grounds and a welcoming guide who will lead you on a 70-minute tour of the estate's stunning main house. You'll hear tales of generations of women's strength, life with slaves, and unique immigrant culture from France, Haiti, and West Africa, which shaped Louisiana. During the tour, you'll discover the intricate history of the property as you witness artifact-filled rooms, interactive exhibits, and multimedia presentations of how Laura cultivated, harvested, and processed sugar cane crops.

Laura Plantation is an iconic place to visit for artists, history buffs, and anyone else who wishes to experience the rich cultural history of the South. After your tour, spend some time exploring the beautiful winding paths of the 12-acre sugar plantation nearby, where you can see first-hand the workings of a Creole farm and visit nearby museums.

The plantation tour takes about two hours, leaving you with ample time to enjoy delectable Louisiana cuisine in nearby restaurants or try your luck at the charming and alluring casinos of the area. You can also capture light on the stunning scenery found in the wetlands and take exciting airboat tours to further experience the unique beauty of Louisiana.

In conclusion, this Guided Creole Laura Plantation Tour is a must-see attraction that offers the perfect blend of history and culture, mixed with beautiful surroundings and strategic location. You will be educated, entertained, and captivated by this tour and will leave with a deeper appreciation for Louisiana's rich and fascinating history. Make sure to mark this exciting experience down as a must-see on your next visit to the city and give yourself the gift of an unforgettable tour.
Book Now!