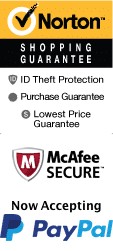 Ghosts of New Orleans: Self-Guided Haunted Walking Tour
1138 Royal St New Orleans, Louisiana 70116
1-866-267-5732
Chat Now


As you set off on your own personal tour, you will find yourself immersed in the dark stories of the city's most infamous spirits and haunted locations. Lasting approximately two hours, this tour will take you through the heart of the French Quarter and other neighboring areas. You will walk down narrow alleys and streets while hearing tales of haunted houses, voodoo rituals, and even vampire legends.

You will visit several landmarks steeped in history and legends, including the LaLaurie Mansion - known as the most haunted house in the city - and the St. Louis Cemetery. You'll even be able to see the infamous tomb of the voodoo queen Marie Laveau, whose supernatural powers are still felt by many in the city. With the help of the audio guide, you can take your time exploring each location, soaking in the thrills and chills of the haunted city.

As you delve deeper into the haunted city, you will get to experience the true essence of New Orleans, discovering its dark past and supernatural folklore. This tour is perfect for history buffs and ghost hunters alike, allowing you to explore the city's haunted past at your own pace.

The history of New Orleans is full of mystery and intrigue, and the Ghosts of New Orleans Self-Guided Tour is the perfect activity to experience it all. Don't be afraid to venture out into the night and embrace the spirits that roam the city's streets. This tour is a must-visit, highlighting all the thrilling and chilling parts of New Orleans folklore for a truly unforgettable experience.
Book Now!