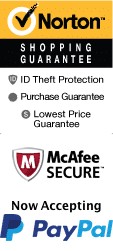 Ghost Hunting + Supernatural Tour: Ghost, Voodoo + Hands-on Paranormal
941 Bourbon St New Orleans, Louisiana 70116
1-866-267-5732
Chat Now


As you make your way through the streets, your expert guide will share spine-chilling stories and lead you to some of the most infamous ghost and voodoo locations in the city. Guests will visit the reportedly haunted Lalaurie Mansion and learn about the horrific events that unfolded within its walls. Another stop on this tour is the infamous Marie Laveau's House of Voodoo, where you'll hear tales of the Voodoo Queen and be able to explore the shop for yourself.

If you're looking for a unique way to experience the rich history of New Orleans, this tour is perfect for you. The tour requires moderate amounts of walking and comfortable shoes are recommended. Guides are informative and passionate about the city's history, making this an unforgettable experience.

The history of New Orleans and its connection to the supernatural is rich and deep. From the folklore of voodoo to tales of haunted buildings, there's always something new to learn and explore. This tour is perfect for anyone looking to delve into the city's fascinating and mysterious past.

In summary, the Ghost Hunting & Supernatural Tour: Ghost, Voodoo & Hands in New Orleans, LA is an unforgettable experience for anyone seeking thrills and chills in one of America's most historic cities. Guided by an expert, you will discover the fascinating, mysterious side of New Orleans through haunted buildings and tales of ghosts and voodoo. Comfortable shoes, an open mind and an eagerness to learn are all you need to embark on this adventure. Join in and discover what New Orleans has to offer!
Book Now!