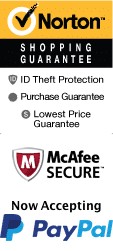 Garden District Tour of New Orleans
Prytania St New Orleans, Louisiana 70130
1-866-267-5732
Chat Now


On this two-hour walking tour, you will be guided by an enthusiastic and knowledgeable guide who will take you along tree-lined streets and past beautifully preserved 19th-century mansions -- some of which are listed on the National Register of Historic Places. You'll also learn about the lore of the area and visit renowned landmarks such as Lafayette Cemetery No. 1 and Commander's Palace Restaurant.

The walking tour of the Garden District will cover approximately 1.5 miles, so be sure to wear comfortable shoes and weather-appropriate clothing. Along the way, your guide will share interesting facts and anecdotes, giving you an up-close look at the district's beautiful homes, gardens, and landmarks. You might even get a glimpse of a celebrity or two -- the Garden District is known for its famous residents!

The history of the Garden District is closely tied with that of New Orleans, making the tour an excellent way to gain insight into the city's rich and fascinating past. Additionally, the tour offers a unique opportunity to escape the hustle and bustle of the French Quarter and see a different side of New Orleans.

In summary, the Garden District Walking Tour is an excellent way to explore one of the most captivating neighborhoods in New Orleans. With a knowledgeable guide and beautiful surroundings, you're sure to have an unforgettable experience that will deepen your understanding of the history and culture of this incredible city. Book your tour today and get ready to discover the Garden District in a whole new light!
Book Now!