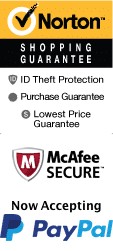 French Quarter Walking Tours: LGBTQ History, Literary History, Voodoo, Etc.
St Peter St New Orleans, Louisiana 70119
1-866-267-5732
Chat Now
French Quarter Walking Tours: LGBTQ History, Literary History, Voodoo, Etc. Photos (7)
Step into the vibrant heart of New Orleans and experience the city's colorful history with the French Quarter Walking Tours. This tour visits some of the most iconic landmarks of the French Quarter, including places of literary importance, LGBTQ+ history, and Voodoo heritage. Immerse yourself in the rich culture of this historic city as you walk along the charming cobblestone streets under the shade of the Old World balconies.
As you embark on the tour, the guide will lead you through the picturesque quarter, giving a detailed account of the history and culture of the region. You will visit the historically famous Jackson Square, the very spot where the Louisiana Purchase was signed, and the Saint Louis Cathedral, the oldest continuously operating Roman Catholic Church in the country. Learn about the unique Voodoo culture of New Orleans and see the Maison Orleans, the birthplace of Voodoo Queen Marie Laveau.
The tour also takes you through the LGBTQ+ allies of the French Quarter, where you will learn about the famous personalities and activists who have influenced the LGBTQ+ movement throughout history. Apart from that, explore the literary history of the city, particularly the French Quarter, and visit the many landmark sites that inspired great writers such as Tennessee Williams and William Faulkner.
The French Quarter Walking Tours covers approximately one mile by foot and lasts for about two hours. It is recommended that guests wear comfortable shoes, dress appropriately for the weather, and carry a bottle of water to stay hydrated. The tour is led by experienced and knowledgeable guides who will provide interesting insights, anecdotes, and little-known facts about the city's history.
Experience the unique atmosphere and unparalleled charm of New Orleans with this thought-provoking and informative tour. You will come away with a deeper appreciation for the city's rich heritage and diverse culture. Book your spot on the French Quarter Walking Tours and discover the true essence of NOLA.
In summary, explore the highlights of the city's French Quarter on the French Quarter Walking Tours, visiting landmarks such as Saint Louis Cathedral and Jackson Square. Learn about the city's famous literary past, the unique Voodoo culture, and the inspiring leaders of the LGBTQ+ movement. With expert guides at your side, this tour offers an unforgettable experience of one of America's most iconic cities. Take the first step on this journey into the heart of New Orleans and book your tickets today!
Book Now!