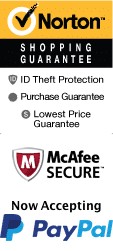 French Quarter Walking Ghost Tour of New Orleans
941 Decatur St New Orleans, Louisiana 70116
1-866-267-5732
Chat Now

Explore the local streets on a walking tour of the city

See the sights illuminated at night

All taxes, fuel surcharges and service fees included

Led by a local guide

Editor's Pick

Likely to Sell Out

Duration: 2 hours

Schedule
If you're looking for a thrilling and spine-tingling adventure, the French Quarter Walking Ghost Tour of New Orleans is the perfect activity for you. This tour takes place in the heart of New Orleans' iconic French Quarter, known for its jazz music, delicious food, and fascinating history. The highlight of this tour is the opportunity to explore some of New Orleans' most haunted sites.

Led by an expert guide, you'll embark on a 2-hour walking tour that will take you through the streets of the French Quarter and to several haunted locations. You'll learn about famous legends and folklore surrounding ghosts, vampires, and other supernatural beings that are said to roam the streets of the city. The tour is a perfect mix of spine-tingling tales and fascinating history that will leave you enthralled.

The tour will take you through different locations such as the LaLaurie Mansion, the Bourbon Orleans Hotel, and the infamous Bourbon Street. You'll learn about ghost stories that are associated with these locations. Some of the stories may give you chills, but don't worry, you'll be in the safe hands of an expert guide who will ensure you have a memorable time.

Throughout the tour, you'll also get to see some of the most beautiful architecture in the French Quarter, including the stunning St. Louis Cathedral and the historic Jackson Square. You'll gain a deeper appreciation of the architecture and culture of the city, while also immersing yourself in its rich history.

New Orleans is often referred to as the most haunted city in America, and this tour is the perfect way to experience that haunting history first-hand. By the end of the tour, you'll be left with a deeper appreciation of the city and an understanding of why its supernatural past is so fascinating to visitors and locals alike.

In conclusion, the French Quarter Walking Ghost Tour of New Orleans is an excellent activity that guarantees an exciting and unforgettable experience. You'll enjoy a fascinating tour of some of the city's most haunted and historic locations, guided by an expert guide. Whether you're a history buff or interested in the supernatural, this tour is sure to leave you spellbound and wanting more.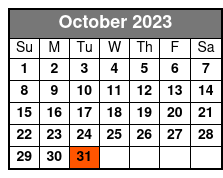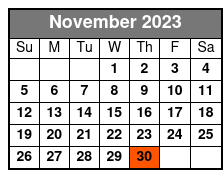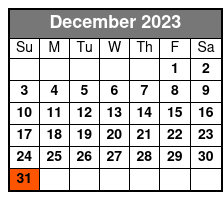 Book Now!