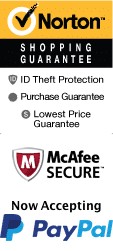 French Quarter Sights & Stories Tour
768 Decatur St New Orleans, Louisiana 70116
1-866-267-5732
Chat Now


Your journey through the Quarter begins as you set out with your guide to explore iconic landmarks such as Jackson Square, St. Louis Cathedral, and the infamous Bourbon Street. Along the way, you'll hear tales of the city's past, from the days of French rule to the aftermath of Hurricane Katrina.

One of the tour's highlights is a visit to the beautiful and historic Lalaurie Mansion, where you'll learn about the dark history of this notorious landmark. Your guide will tell the chilling story of the mansion's former occupants, who were notorious for their cruelty to slaves and the paranormal activity that has been reported there.

As you stroll through the colorful and eclectic streets of the French Quarter, you'll see stunning architecture, buskers, artists, and street performers. You'll also stop at some of the city's most popular bars and restaurants, where you'll sample classic New Orleans fare, such as beignets, gumbo, and jambalaya.

Throughout the tour, your expert guide will provide fascinating insights into the city's rich cultural heritage, including the origins of jazz music, the significance of Mardi Gras, and the history of Voodoo in New Orleans.

In summary, the French Quarter Sights & Stories Tour is the perfect way to discover the beauty, history, and soul of New Orleans. With a knowledgeable guide to lead the way, you'll explore top landmarks, enjoy delicious local cuisine, and learn about the city's unique culture and traditions. Don't miss this opportunity to experience the magic of the French Quarter firsthand.
Book Now!