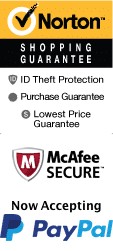 French Quarter History & Hauntings - Best New Orleans Small Group Walking Tours
515 St Philip St New Orleans, Louisiana 70116
1-866-267-5732
Chat Now
French Quarter History & Hauntings - Best New Orleans Small Group Walking Tours Photos (20)
Get ready to delve into the mysterious and intriguing past of the French Quarter with the French Quarter History & Hauntings tour. Located in New Orleans, Louisiana, this walking tour is the perfect way to explore the city's history while getting a thrill. With a knowledgeable guide leading the way, you'll learn about the unique architecture, famous residents, and dark events that shaped one of America's most celebrated neighborhoods.

During the tour, you'll visit several landmarks including the LaLaurie Mansion, which has a haunting reputation thanks to its gruesome past. You'll also make your way to the Old Ursuline Convent, where the ghosts of the nuns who once lived there are said to still roam the halls. You'll learn about the infamous pirate Jean Lafitte, who once operated in the area, and hear stories of voodoo priests and priestesses who called the French Quarter home.

The walking tour lasts approximately two hours, covering roughly 1.5 miles on foot. Wear comfortable clothing and shoes as you'll be on your feet for most of the excursion. Your guide will provide plenty of information about the area's history and answer any questions you may have, ensuring a fully immersive experience.

The French Quarter History & Hauntings tour is the perfect blend of education and entertainment. You'll leave with a deep understanding of the neighborhood's past while simultaneously enjoying spine-tingling tales of ghosts and ghouls.

The French Quarter is a must-see for anyone visiting New Orleans, and this tour is the perfect way to experience it. Book your tour today and witness the captivating history and fascinating hauntings of the French Quarter firsthand.
Book Now!