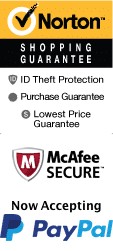 French Quarter Haunted Excursion In New Orleans
1200 Decatur St New Orleans, LA 70116
1-866-267-5732
Chat Now

Informative, friendly and professional guide

Once-in-a-Lifetime Experience

Soak up the atmosphere on a walking tour

Step back in time on a history tour

Multiple times offered throughout the day

Duration: 2 hours

Schedule
If you're looking for an eerie yet exhilarating experience in New Orleans, then look no further than the French Quarter Haunted Excursion. This nighttime walking tour takes you through the haunted corners of the famous French Quarter. Led by a knowledgable guide, the tour takes you into the heart of the city's dark and twisted history.
As you walk through the French Quarter, your guide will introduce you to some of the most infamous haunts in the area. You'll learn about the ghost of the LaLaurie Mansion, the haunting appearances of the Voodoo Queen Marie Laveau, and the mysterious Axeman murders. The tour also takes you to less popular yet equally spooky sites like the cursed alleyways and the sites of mysterious disappearances.
This tour is perfect for those looking for a fun yet frightening experience. The tour takes roughly two hours to complete and covers a distance of two miles. Make sure you wear comfortable shoes as there's plenty of walking to do. Additionally, the tour won't be suitable for young children due to the frightening content.
What makes the French Quarter Haunted Excursion unique is its authenticity. The knowledgeable guide will tell you the real history behind the sites and legends, and the tour genuinely feels like stepping back in time. You'll leave the tour with a sense of unease and a newfound appreciation of the city's dark and twisted past.
In summary, if you're looking for a spine-tingling experience while in New Orleans, then the French Quarter Haunted Excursion is a must-do. You'll unearth the dark and twisted history of the French Quarter while getting a healthy dose of fright in the process. So put on your comfortable shoes, and get ready for a journey you won't forget!
Options:
7pm Departure
Available Now until 3/31/2024 View Detailed Schedule
7PM Public Group Tour : Group - Public Tour (approx 2 hour duration)
Book Now!