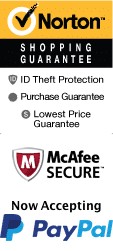 French Quarter Food Tour
400 Royal St New Orleans, Louisiana 70130
1-866-267-5732
Chat Now


On this walking tour, you will explore the most iconic and picturesque streets of the French Quarter, such as Royal Street, where you will get to experience the vibrant culture and colorful architecture that this neighborhood is famous for. Your expert guide will lead you to multiple restaurants and eateries, where you will sample some of the best food in the city, from seafood gumbo to beignets.

Not only will you taste delicious bites, but you'll also learn about the history and cultural significance behind each dish. Your guide will tell you fascinating stories about the establishments you visit and their owners, along with tidbits about the unique local culinary traditions.

This food tour typically lasts around two and a half hours and covers approximately one mile of walking. So, be sure to wear comfortable shoes and bring a healthy appetite!

In addition to the mouth-watering food, you'll get to explore the French Market, the second oldest public market in the United States, and learn about its history and role in the community. You'll also visit the St. Louis Cathedral, the oldest Catholic cathedral in the United States, to learn about its architecture and history.

Overall, the French Quarter Food Tour is an exciting way to experience the vibrant and delicious culture of New Orleans. It's perfect for foodies, history buffs, and anyone who wants to learn more about the unique flavor of this city.

So, come hungry and be prepared for a memorable and delicious adventure through the French Quarter in New Orleans. Book your tour today!
Book Now!