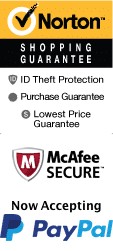 French Quarter Drunk and Haunted! ?
If you're searching for something fun, spooky, and exciting to do in New Orleans, the French Quarter Drunk and Haunted tour is the perfect activity for you. Located in the heart of the famous French Quarter, this tour will take you on a journey through the city's haunted history, all while enjoying delicious specialty cocktails along the way.

During this walking tour, you'll wander through New Orleans' most haunted locations, such as Lafitte's Blacksmith Shop and the infamous Sultan's Palace. Your expert guide will regale you with stories of the city's ghosts and folklore, and you'll even have the chance to use paranormal investigating equipment to communicate with the spirits yourself.

This tour typically lasts about two hours, so make sure to wear comfy shoes and dress appropriately for the weather. You'll have the opportunity to sample a variety of cocktails on the way, so come prepared to enjoy some of the best drinks that the French Quarter has to offer.

New Orleans is world-renowned for its rich history and supernatural legends, and this tour is the perfect way to immerse yourself in the spooky side of the city. With expert guides and delicious drinks, the French Quarter Drunk and Haunted tour is an experience that you'll never forget.

Come join us on the French Quarter Drunk and Haunted tour and discover the city's secrets that have been hidden for centuries. This unique and thrilling experience is a must-do when visiting New Orleans. Don't miss your chance to experience the sights, sounds, and spirits of the French Quarter. Book now and get ready to be swept away into a world of ghosts and cocktails.
Book Now!