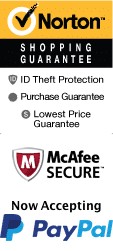 Bywater Stroll: Explore the Evolving Neighbourhood on An Audio Walking Tour
5 Homer Plessy Way New Orleans, Louisiana 70117
1-866-267-5732
Chat Now
Bywater Stroll: Explore the Evolving Neighbourhood on An Audio Walking Tour Photos (9)
Are you ready to explore one of the most eclectic neighborhoods in New Orleans? The Bywater Stroll: Explore the Evolving Neighborhood on an Audio Walking Tour is the perfect activity for anyone who wants to dive into the heart of this vibrant community. With this tour, you'll have the opportunity to experience the diverse cultures that make up the Bywater area while learning about its rich history and unique architecture.

During this self-guided tour, you'll be able to explore the neighborhood at your own pace, taking as much or as little time as you need to enjoy each stop. The tour covers a distance of approximately 1.5 miles and takes about 1.5 hours to complete, making it a perfect way to spend a morning or afternoon in New Orleans.

As you walk through the Bywater area, you'll pass by some of its most iconic landmarks, such as the St. Claude Avenue bridge and the colorful street murals that adorn many of the buildings. You'll also get a chance to wander through some of the quiet residential areas of the neighborhood, getting a glimpse into the everyday lives of its inhabitants.

One of the highlights of this tour is the audio component, which acts as your personal guide to the Bywater area. You'll hear stories from locals who have lived here for generations, as well as insights from historians who can explain the cultural significance of the various landmarks you'll encounter during your walk.

For those who enjoy a good dose of history, the Bywater area has much to offer. The neighborhood was once home to a thriving industrial district and has undergone a massive transformation in recent years. This tour will take you through some of the most notable landmarks of the area, including the site of the former Jax Brewery, which was once the largest brewery in the south.

The Bywater Stroll: Explore the Evolving Neighborhood on an Audio Walking Tour is the perfect way to immerse yourself in the unique culture of New Orleans. Whether you're a first-time visitor or a long-time resident, the tour offers a fresh perspective on this incredibly diverse and dynamic area. So put on your walking shoes and get ready to discover the hidden gems of the Bywater!
Book Now!