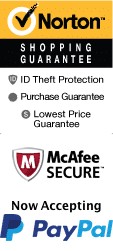 Boulet History Tour of the French Quarter
Jackson Square New Orleans, Louisiana 70116
1-866-267-5732
Chat Now


As you walk through the French Quarter, you'll see some of the city's most famous landmarks, including St. Louis Cathedral, Jackson Square, and the French Market. Your guide will regale you with stories of the area's founding, its rich culture, and even some of its ghostly history. Whether you're a first-time visitor or a seasoned traveler, you'll leave this tour with a newfound appreciation for the history and significance of the French Quarter.

The tour covers approximately 1.5 miles, so be sure to wear comfortable shoes and dress for the weather. Your guide will provide expert knowledge, answer any questions you may have, and ensure you have a safe and enjoyable experience. This tour is perfect for history buffs, architecture enthusiasts, and anyone looking to delve deeper into the rich culture of New Orleans.

One of the highlights of this tour is the chance to see some of the iconic French Quarter architecture up close. From stately plantation homes to colorful Creole cottages, the French Quarter is a visual feast for the eyes. You'll learn about the distinctive features of each architectural style and what makes them unique to New Orleans.

The Boulet History Tour of the French Quarter is a must-see for any visitor to New Orleans. It offers a glimpse into the heart and soul of the city, and provides a memorable experience that you'll treasure for years to come. Whether you're traveling solo, with friends, or with family, this tour is sure to be a highlight of your trip. Book your tour today and discover all that the French Quarter has to offer!
Book Now!