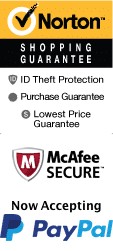 A Walk in the Park: City Park New Orleans Audio Tour by VoiceMap
Beauregard Circle New Orleans, Louisiana 70119
1-866-267-5732
Chat Now
If you find yourself in New Orleans and looking for a serene spot to escape the bustling city life, look no further than the City Park. And what better way to explore this urban oasis than with A Walk in the Park: City Park New Orleans Audio Tour by VoiceMap? This tour is the perfect blend of nature, history, and art - all packaged in a comfortable walk.

As you journey through the 1,300-acre park, you'll come across stunning natural scenery such as old oak trees, tranquil lagoons, and bridges that look like they were taken straight from a painting. And the best part? Your guide on the tour is your smartphone, so you're free to explore at your own pace.

Your journey takes you past numerous art installations, including sculptures and intricate mosaics; each piece will leave you in awe and spark your creativity. Additionally, you'll get an opportunity to learn about the history of the park, including the notable figures that played their part in its creation.

This walking tour is a great way to get some exercise while exploring one of the most beautiful parks in the United States. And because it's an audio tour, you won't have to worry about getting lost or missing out on any important information. The voice gives you a chance to appreciate your surroundings while relaying interesting facts and stories about the park.

The tour is narrated by locals who bring a unique perspective of the park. You'll learn about the flora and fauna in the park, the reasons why some sculptures were created, and even stories about the history of the park. Whether you're a history buff, a nature lover, or an art enthusiast, the City Park New Orleans Audio Tour has something for you.

In summary, A Walk in the Park: City Park New Orleans Audio Tour by VoiceMap is a perfect opportunity to explore the greenery of the city in a peaceful way. Taking the self-guided tour provides a fantastic opportunity to see the heritage and beauty of this location in your own time. So grab your phone, wear comfortable shoes, and indulge all of your senses as this walking tour takes you through New Orleans' majestic park. It's a must-visit attraction for anyone visiting this amazing city.
Book Now!