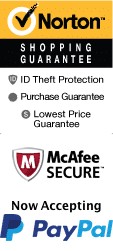 3 in 1 Garden District Tour
2800 St Charles Ave New Orleans, Louisiana 70115
1-866-267-5732
Chat Now
If you're planning a visit to New Orleans and want to truly experience the city's unique charm and history, the 3-in-1 Garden District Tour is an absolute must-see. Located in the heart of New Orleans, the Garden District is known for its stunning 19th-century mansions, lush gardens, and tree-lined streets. And with this tour, you'll get to see it all.
The tour begins with a walk through Lafayette Cemetery, one of the most historic cemeteries in New Orleans. You'll learn about the city's unique burial practices, including how the tombs are constructed, and the history behind the cemetery itself. From there, you'll take a stroll through the Garden District's beautiful streets and admire the stunning architecture of the iconic homes in the area. Your knowledgeable guide will provide you with insights into the history and lore of the homes and neighborhoods you pass through, giving you a unique understanding of the city's past.
One of the highlights of the tour is a visit to Commander's Palace, a famous local restaurant that has been a staple of New Orleans dining since 1880. You'll enjoy a decadent brunch or lunch, complete with Louisiana cuisine and local specialties such as gumbo and crawfish. After lunch, your guide will take you on a tour of the restaurant, giving you a behind-the-scenes peek into the kitchen and dining rooms, and sharing some of the restaurant's secrets.
As you walk through the Garden District's charming streets and admire its lovely homes and gardens, your guide will share stories about the famous celebrities and political figures that have made the area their home over the years. You'll see the homes of Anne Rice, Sandra Bullock, and John Goodman, as well as the homes of former New Orleans mayors and other notable figures. You'll also see some of the city's most famous landmarks, including the house from the movie "Benjamin Button."
In short, the 3-in-1 Garden District Tour is a perfect way to immerse yourself in the unique culture and history of New Orleans. Whether you're a history buff, a foodie, or just a visitor looking to experience something new, this tour is sure to be an unforgettable experience that you'll cherish for years to come. Don't miss your chance to see one of the most beautiful neighborhoods in the country – book your tour today and experience the magic of New Orleans!
Options:
Garden District 10am
Available 10/5/2023 until 3/30/2024 View Detailed Schedule
Learn the history & architecture of the beautiful Garden District & Magazine Street. See residences of Anne Rice and others
Duration: 2 hours
Book Now!