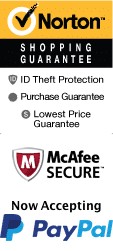 30 Minute Private Vacation Photography Session with Photographer in New Orleans
French Quarter New Orleans, Louisiana 70112
1-866-267-5732
Chat Now
30 Minute Private Vacation Photography Session with Photographer in New Orleans Photos (12)
Looking to capture the perfect vacation photos during your trip to the vibrant streets of New Orleans? Look no further than the 30 Minute Private Vacation Photography Session with Photographer. This activity offers you a unique opportunity to have professional photographs taken of yourself and your loved ones while immersing yourself in the beauty of the Big Easy.

As you make your way through iconic New Orleans locations, your photographer will capture memories that will last a lifetime. Locations may include the historic French Quarter, the stunning St. Louis Cathedral, or the lively Frenchmen Street. You may also choose your own location for the shoot if you have a specific spot in mind.

During your 30-minute session, you will have the opportunity to change outfits and poses to truly capture the essence of your vacation. With a private session and experienced photographer, you can relax and enjoy yourself while the photographer takes care of all the details.

History has been made in New Orleans, and there will be plenty of history to make during your photoshoot. From the vibrant street performers to the unique architecture, New Orleans has a rich cultural heritage that is reflected in every photograph. The photographer will be happy to also offer recommendations on the best locations to truly capture the spirit of the city.

At the end of your session, you will receive a digital gallery of high-quality images that can be easily shared with your friends and family or printed as keepsakes of your trip to New Orleans.

Overall, the 30 Minute Private Vacation Photography Session with Photographer in New Orleans offers a unique and memorable way to capture your vacation in stunning photographs that will last a lifetime. Don't miss out on this opportunity to create beautiful memories in one of the most vibrant cities in the world. Book your session today and start planning your perfect New Orleans vacation.
Book Now!