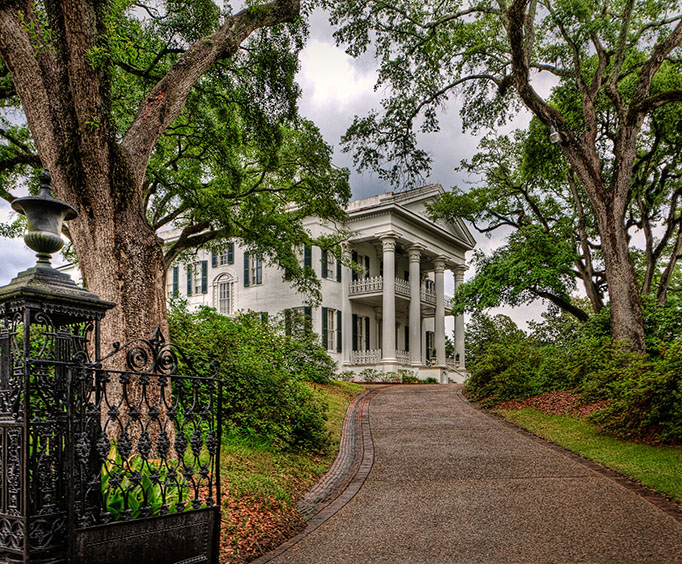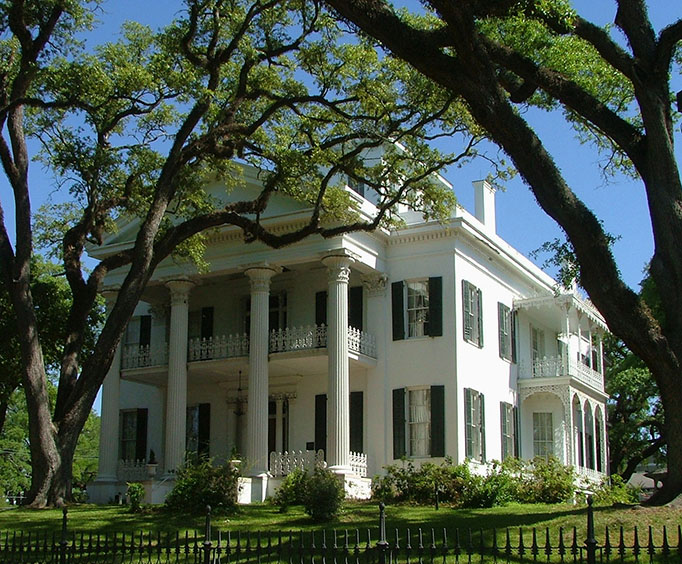 Stanton Hall in Natchez, MS
401 High St Natchez, MS 39120
Set in the historic city of Natchez, Mississippi, is Stanton Hall.
This former antebellum mansion has been restored to it's original splendor including original furnishings. Stanton Hall is officially listed as a National Historic Landmark.
Step into this amazing mansion built in 1857 by Irish immigrant Frederick Stanton. Originally known as Belfast, this Greek Revival style mansion took up an entire city block and cost over $83,000 to build before furnishings were even purchased. Decorative marble pieces and ornate gasoliers were shipped in to complete the opulent look of this amazing mansion. Sadly, the home was completed in 1859 just months before Stanton died and the mansion fell into the hands of Union troops during the Civil War. The Stanton family was able to remain at the home until 1894 when they transformed the building into Stanton College for Young Ladies and it was renamed Stanton Hall.
The Pilgrimage Garden Club purchased the building in 1938 and worked to restore it to its original glory. Daily half hour tours are given in the home, offering visitors the opportunity peek into what life was like for one of Natchez' most wealthy families. After tours, guests can step to the adjacent restaurant, Carriage House, and enjoy dining on fine and tasty southern cuisine.
Take the chance to step back into time and view the life of a wealthy 19th century family. View the amazing architectural wonders and ornate décor that was carefully hand placed in each room. Don't miss the chance to step into this amazing piece of southern history if you're in the area.

NATCHEZ MS
HOTELS & VACATION PACKAGES
MOST POPULAR THINGS TO DO
IN NATCHEZ MISSISSIPPI