Nashville, TN Hotels with Hot Tubs or Whirlpools
View all 13 Hotels with Hot Tub / Whirlpool

Nashville, TN Hotels with Hot Tubs or Whirlpools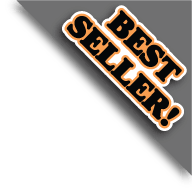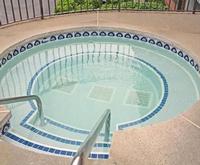 Rating:





Customer Rating:





Rooms were very clean and staff was great.
Rebbeca Adkins
Louisa, KY
This wonderful hotel provides all of the fun amenities and features that you will need to soak your worries away!
Indoor Hot Tub is open from 10 AM to 10 PM daily.

Rating:





Customer Rating:





Our biggest problem was the location of the hotel .We came in from the north and our hotel was 20 miles south of the city. We passed 2 La Quinta hotels on the way back to the city to go to our shows. So there was a lot of extra driving. Also the christmas lights of the city was a bust, The driver was the worst we have ever encountered We had to drive 20 miles north to the bus location then he drove us 20 miles north to the city our hotel was in then he drove thru subdivisions that he said would have more lights later on. Because very little was lit. We stoped at 5-6 hotels on the way there and on the way back to the city then we drove back to our hotel.
Larry Rajewski
Clinton Twsp., Mi.
Nashville has so much to see, such as the Grand Ole Opry, the Country Music Hall of Fame and Museum, and more. We love it, and we love to stay at the Quinta Inn & Suites in Franklin, which is near Nashville. One of the reasons why we love it is because of their hot tub and whirlpool. We don't have a hot tub or a whirlpool at our home. So it's great to go to a hotel that has one. In fact, we can't wait to get into their hot tub and whirlpool tonight. Then tomorrow, we can enjoy a complimentary breakfast.
Indoor Hot Tub is open from 6 AM to 10 PM daily.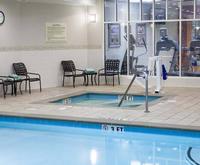 Rating:





Customer Rating:





Nice hotel. Small details could have been better. The workout room was small and not well appointed. There were some stains on the carpet in the room.
Dan Chamberlain
Crystal Lake, IL
The Hilton Garden Inn Nashville/Vanderbilt is not only a mile from the Country Music Hall of Fame and Museum, but they have luxurious amenities including a hot tub. If relaxing in a hot tub and taking some time for yourself while staying in a hotel, then the Hilton Garden is a great choice. Other hotel amenities include a fitness center, business center, onsite lounge, and restaurant. Room amenities include complimentary high-speed internet access, microwave, refrigerator, coffee maker. Room service is available.
Indoor Hot Tub is open from 7 AM to 11 PM daily.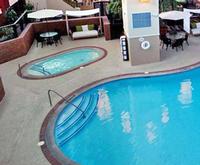 Rating:





Customer Rating:





very nice front desk was very accommodating
Marjorie harn
Corrton, Tn
While staying at the Inn at Opryland, guests can swim in the indoor heated pool or relax in the indoor hot tub. Modern lighting designs surround the pool and hot tub area as well as tables with umbrellas and chairs that are of different styles. The hot tub area also features several plants for guests to enjoy viewing. Towels are provided so that guests don't have to use their own. Breakfast is served each morning and features waffles, biscuits, and cereals.
Indoor Hot Tub is open from 8 AM to 10 PM daily.

Rating:





Customer Rating:





DID NOT SHOW UP. BUT I READ THE REVIEWS ON LINE FOR THIS HOTEL, AND WAS NOT PLEASED WITH WHAT I READ FOR $238.00. SORRY!
Renata Kirby (Childers)
Louisville, KY
The Comfort Suites at Rivergate Mall is a hotel located just outside of the Rivergate Mall in Nashville so that you have somewhere to shop and eat at if you are traveling into the area. As you check-in to the hotel, you'll notice many of the different features the hotel offers such as an indoor pool, hot tub, and a fitness center so that you can work out or enjoy yourself when not sleeping. Each hotel room features a coffee maker, refrigerator, microwave, and more so that you can prepare your favorite food or drinks directly inside your hotel room.
Indoor Hot Tub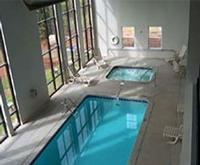 Rating:





This Days Inn and Suites can be found in Murfreesboro, which puts it in close proximity to Nashville. This puts guests very close to some great sights and sounds that they can take in. There are free amenities that the Inn offers its guests in order to make their stay the best. The free amenities include Wi-Fi, continental breakfast, parking, microwave in-room, refrigerator in-room, cable TV, fitness center, hairdryers, hot tub, in-room coffee maker, indoor pool, irons, and ironing boards.
Indoor Hot Tub is open from 8 AM to 10 PM daily.
View all 13 Hotels with Hot Tub / Whirlpool