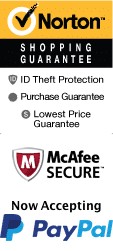 Quality Inn near Opryland
2516 Music Valley Drive Nashville, TN 37214
1-800-987-9852
Chat Now
Explore all of the wonders that Nashville, TN has to offer. With a booking at the Quality Inn near Opryland, you will remain close to this beloved attraction. Guests are certain to have a blast as they attend some of the finest attractions, theme parks, and more in the country. Do not miss out on an awesome opportunity to experience all of the fun.
About the Hotel
You can enjoy a true Southern-style breakfast with hot coffee and the morning local newspaper. If you are on the run, just grab a to-go breakfast. There is a full fitness center so you can get exercise if needed. And during the seasonal months, there is an outdoor pool to relax and cool down. With a spacious lobby and some fantastic amenities to ensure that you have a splendid vacation, booking a room at the Quality Inn near Opryland is sure to be a great selection.
About the Rooms
A room at the Quality Inn near Opryland will help guests relax and have a memorable trip. Each room comes with an array of amenities. Guests can enjoy premium bedding in the beds and lounge while watching free HBO channels or browsing the free WiFi. The rooms also come with perks like a hair dryer, a refrigerator and microwave, and great bathrooms with toiletries to make your morning routines easy.
If you desire to eat out, there are restaurants such as Cracker Barrel, Applebee's, and others within walking distance. There are other activities such as General Jackson Showboat, where you can catch a river cruise on the Cumberland River, about two miles away. Willie Nelson and Friends Museum and Nashville Souvenirs is just a mile away. There is the Music City Center, and Gaylord Convention center located approximately twenty miles away. So whether business or pleasure, come to Nashville Quality Inn Opryland. After booking their lodging or vacation package options, visitors can check out cool activities like Adventure Park Nashville, Nashville Grand Ole Opry, and the Tennessee Parthenon. They can also check out helpful articles on topics like Minnie Pearl and Nashville Bars Downtown.
Reviews

John M Harper
GA
✓
Verified Traveler
"excellent place to stay"
Excellent location, clean room and very clean halls. The staff was very courteous, and kind on everything we ask! Free breakfast was great, probably the best i have ever had in my traveling! Just an excellent place to stay, and i will stay there again!

Barbara Slater
OH
✓
Verified Traveler
Great place to stay, close to all attractions

Donna wilks
moody, Alabama
✓
Verified Traveler
It was wonderful will be going back for a longer time thank you so much

nancy ramirez
IL
✓
Verified Traveler
We had a great time, everyone was friendly and very helpful getting us shuttles and anything else we needed. The tours were wonderful also, and the guides had great knowelge and were entertaining! We will be back!!! Thanks for a great time!
Location Highlights
SantaFe Cattle Co entices patrons with pails of shelled peanuts before the main star of their southwestern entrees. An assortment of food and whodunnit mystery awaits at one of Miss Jeannes Dinner Theatrical endeavors. Willie Nelson and Friends Showcase moderates intriguing expositions dedicated to this legend, his legacy, and expansive career. Walgreens is close, offering everything from peppermint and lavender rollons to feminine hygiene items, itch ointments and salves.
Book Now!