Antioch Quarters Inn & Suites
1100 Bell Road Antioch , TN 37013 |
1-800-987-9852

The Antioch Quarters Inn & Suites of Nashville, Tennessee, provides you with quality accommodations in the heart of the city and easy access to the many exciting attractions that Nashville has to offer.
Details

Free Wi-Fi

Complimentary Continental Breakfast

Free Parking

Microwaves & Refrigerators In All Rooms
Check in: 3:00 PM Check out: 12 PM
AAA Rating:
AMENITIES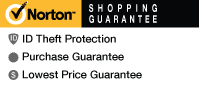 Description
Related Lodging by Category:
Features of the hotel include hot continental breakfast and a free daily newspaper. Nashville's attractions that are within a short drive of the hotel include the Nashville Zoo, the Grand Ole Opry, the Nashville Super Speedway, the Country Music Hall of Fame and the nightlife of downtown Nashville.
When you stay at the Antioch, you awaken to a free newspaper and a hot continental breakfast in the lobby. There is 24 hour coffee and tea available in the lobby, which makes it convenient if you wake up before breakfast or you want to refresh yourself during the day. Everything is prepared for you so you can enjoy your vacation without worrying about any small details. If traveling with children, there is a kids library in the lobby where your children can color and keep themselves entertained.
Each spacious room at the Antioch Quarters has a coffee maker, iron, microwave, refrigerator and cable television. Free local calling and high-speed internet access make it easy to stay in touch with friends, family or business associates. When you are ready for a meal, you can visit the Olive Garden, which is only 0.2 miles away. Other local restaurants include Casa Fiesta and Shoney's, which are both less than 400 feet from the hotel. If you want to add shopping to your activities, you can explore the shops at Hickory Hollow Mall, which is only 0.6 mi from the hotel.
Reviews

MOST POPULAR THINGS TO DO
IN ANTIOCH TENNESSEE