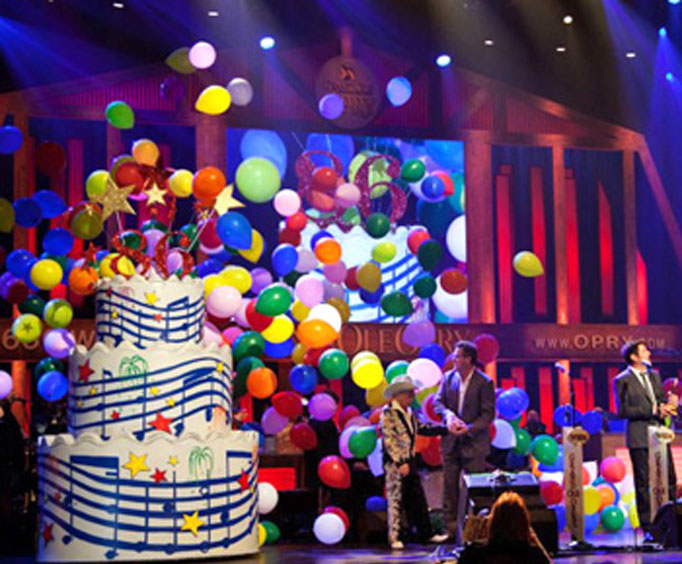 Opry's Birthday Bash Weekend
501 Broadway
The Opry's Birthday Bash is the annual celebration in honor of Nashville, Tennessee's Grand Ole Opry. The celebration lasts two days and offers country music fans a weekend of amazing music, fantastic food, and tons of fun.
The Opry's Birthday Bash is one huge party. Guests who attend are treated to endless amounts of amazing musical talent on the outdoor stage as well as a few special Grand Ole Opry Shows. The event also includes tons of fun outdoor games and loads of prizes. Many local food trucks convene to offer guests the opportunity to taste Nashville's favorite foods and beer gardens offer tasty refreshments and a wonderful place for visitors to relax with a refreshing beverage while listing to the outdoor musical entertainment.
Lots of famous faces can be seen at this event each year ranging from country music stars to TV stars. Guests also have the opportunity to go behind the scenes of the famous Grand Ole Opry and take a tour of the entire area, including the dressing rooms used by all the famous stars who've entertained at the opry house as well as some anniversary exhibits. These tours are available both during the day as well as at night.
For those who love the country music scene as well as the deep rooted history this show house has in American history, this event simply can't be missed. This family-friendly event is only available once a year, so hurry and get your tickets so you don't miss this amazing celebration!
Create Your Custom Package
Points of Interest