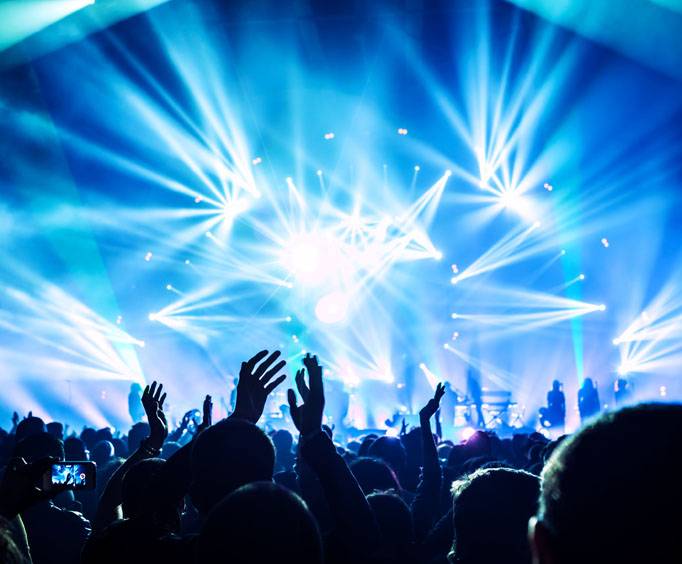 Jack Daniel's Music City Midnight at Bicentennial Capitol Mall State Park in Nashville, TN
600 James Robertson Pkwy Nashville, , TN 37243
Another year has past and it's about time to make your plans to go to Nashville's Jack Daniels Music City Midnight event. The entertainment line up for that night is going to be off the charts. You can expect to see Keith Urban, Styx, 1000 horses, Moon Taxi, Charlie Worsham, and the Fisk Jubilee singers as they all gather on stage to do their performances at the Bicentennial Capital Mall State Park.
As these huge bands and singers perform you can be sure to have a beautiful backdrop of fireworks lighting up the night sky. Since 2009 this end-of-the-year bash has only attracted more and more visitors and entertainers and seems to get better each year. The event is free if you can get yourself a good spot to watch the show.
This event even has its very own special midnight drop to simulate New York's ball drop. The event has a 15 foot music note that they drop instead of a gigantic disco ball. Plan according to the weather if you plan to visit Nashville during New Year's Eve it can get pretty chilly.
If you are planning a trip to Nashville there are plenty of places nearby that you vent that you can stay at such as one of the many hotels, one of the bed and breakfast, or you can choose one of the hostels. There are campgrounds nearby as well but that recommended more for those who are traveling in RVs. You may not want to be caught in a rainstorm in a tent if the weather calls for it and you have already planned it.
Create Your Custom Package
Points of Interest