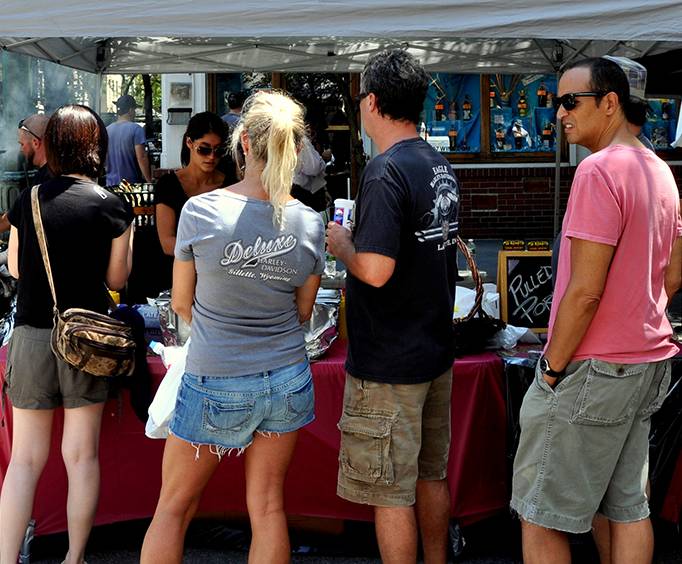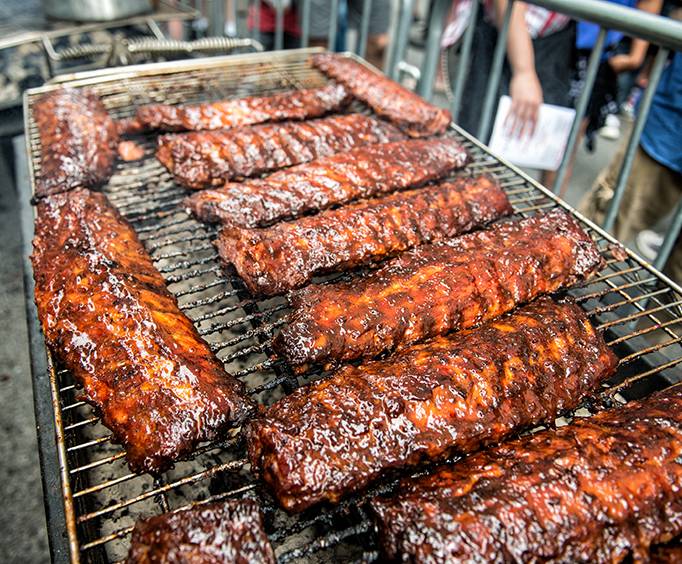 Annual Great Americana BBQ Festival in Franklin near Nashville, TN
Every year Harlinsdale Farm near
Franklin
, Tennessee holds its annual Great Americana Barbecue Festival. The festival boasts the presence of the top professional pit masters from all over the country. It is hosted and funded by the Franklin BBQ Society and The Franklin Noon Rotary Club. The FNRC are particularly active in the community, frequently giving to charitable causes and also hosting and funding The Franklin Rodeo.
demonstrations, a whole hog smoking contest, and a Kansas City Barbecue Society (KCBS) sanctioned barbecue competition, featuring 60 teams competing in five categories for over $8,000 in total cash prizes. The Barbecue Festival will be highlighted by awarding prizes for the best recipes. Particularly popular is the "People's Champion." The barbecue hosts are prepared for almost any kind of whether so it will happen whether rain or shine. As excellent as is the barbecue itself, there are other forms of entertainment, food, and drink that will be present. You will find the finest craft beers, music, craft vendors, food vendors, and even a kid zone. But this isn't all. You will find a vast variety of other events here throughout the day.
This makes for an excellent getaway for the entire family. If you are traveling in the vicinity during this time, do yourself and your loved ones a favor and stop on by. You will be glad you did.
Create Your Custom Package
Points of Interest