Visit Nashville, TN with Deals and Discounts
Save money during your trip to Tennessee by checking out these incredible Nashville deals, discounts, and special promotions. You may even save enough money to extend your trip! Book your tickets early and save big!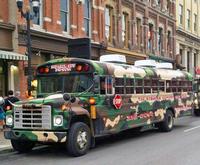 Grab a drink and board the camo, climate controlled tour bus of The Redneck Comedy Bus Tour for a hillarious tour of Nashville's historic and famous places including the Country Music Hall of Fame, Music City, and Music Row.
Available 224 days between May 24, 2019 & Apr 12, 2020
View Schedule
May 25
11:00 AM
2:00 PM
4:00 PM
May 26
N/A
Sold Out
Jun 01
11:00 AM
2:00 PM
4:00 PM
Jun 05
N/A
Sold Out
Jun 06
N/A
Sold Out
Jun 07
N/A
Sold Out
Jun 08
N/A
Sold Out
Jun 09
N/A
Sold Out
>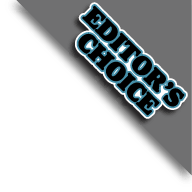 This museum houses interactive exhibits, prestigious awards, and impressive artifacts and offers you a wonderful way to appreciate the impact and heritage of country music with a trip taking you through decades of the history of country music.




Great country music and great food is a great thing and that is what you will get when you go to the Nashville Nightlife Dinner Theater where you can hear hits from legendary country singers and have a great meal as well.
Available 86 days between May 25, 2019 & Nov 20, 2019
View Schedule
May 24
N/A
Sold Out
May 27
N/A
Sold Out
May 28
N/A
Sold Out
May 29
N/A
Sold Out
Jun 02
N/A
Sold Out
Jun 03
N/A
Sold Out
Jun 04
N/A
Sold Out
Jun 05
N/A
Sold Out
Jun 06
N/A
Sold Out
Jun 07
N/A
Sold Out
Jun 08
N/A
Sold Out
Jun 09
N/A
Sold Out
Jun 10
N/A
Sold Out
Jun 11
N/A
Sold Out
>