Zac Brown Band At Grand Ole Opry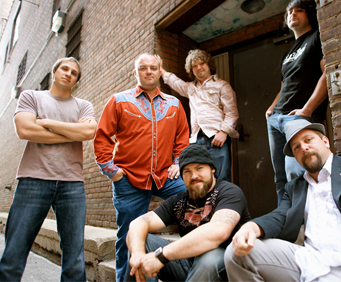 Zac Brown Band was formed in 2002 by lead singer and acoustic guitarist, Zac, along with a drummer and bass guitarist. They immediately started touring to gain popularity and released two independent albums, Far from Einstyne (2004) and Home Grown (2005). In 2006, the band recorded their first album with a major label, The Foundation, and finally garnered some attention. The album was one of Billboard's Top 20 albums of 2009 and the debut single from the album, "Chicken Fried," reached No. 1 on the country charts, making the Zac Brown Band the first to reach No. 1 with a debut single.

Over the years, Brown has made changes and additions to the band and, in turn, he has striven to change the definition of his country sound. The band's newest album, Uncaged, which released in July 2012, pushed the envelope on the country genre to create a unique sound. Uncaged debuted at #1 on Billboard and is considered to be the best country album of 2012.

Throughout the years, the band has released eight No. 1 singles on the Billboard Country Music Charts including, "Toes," "Highway 20 Ride," "Free," "As She's Walking Away," Colder Weather," "Knee Deep," and "Keep Me In Mind." With nine hit singles, two platinum-selling records, and the 2010 "Best New Artist" Grammy Award under their belt, Zac Brown Band is a must-see band for country loving Opry fans.
Newsletter Signup
Signup to be notified when new dates are added:
Zac Brown Band has
no current dates
scheduled at Grand Ole Opry.
Click here
for complete schedule. Sign up for newsletter to be notified when dates are added.