Wade Hayes At Grand Ole Opry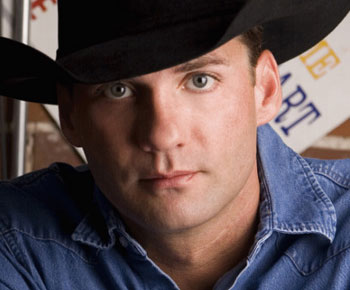 Born in Bethel Acres, Oklahoma, Wade Hayes is an American country music artist signed to Columbia Records. In his first year working with the recording company, 1994, he made his debut with his gold-certified album Old Enough to Know Better in 1995. Its title track, which served as his debut single, reached Number 1 on the Billboard Hot Country Songs charts, and three more singles from the album reached Top 10 as well.
Wade's second album, On a Good Night in 1996, was also certified gold, although its Number 2 peaking title track was the only Top 40 hit from it. His third album, When the Wrong One Loves You Right in 1998, produced two more singles, including the Number 5 hit "The Day That She Left Tulsa (In a Chevy)," although he left the label by 1999. A year later, he signed to Monument Records, where he released Highways & Heartaches, which produced no Top 40 hits.
In 2003, Wade founded the duo McHayes with Alan Jackson's fiddle player Mark McClurg. The duo charted one single on the country charts and recorded one unreleased album for the Universal South label. Wade joined the backing band for former Alabama lead singer Randy Owen in the late 200s and self-released Place to Turn Around in 2009.
In December 2011, Wade was diagnosed with Stage IV colon cancer. Shortly after learning of his illness, he wrote the song "Is It Already Time," a ballad about his battle with the disease. He has been in remission since 2012.
Newsletter Signup
Signup to be notified when new dates are added:
Upcoming Dates at Grand Ole Opry:
Bobby Osborne & The Rocky Top X-Press
,
Craig Campbell
,
Dailey and Vincent
,
Don Schlitz
,
Jeannie Seely
,
John Conlee
,
Mike Snider
,
Nashville Irish Step Dancers
,
Riders In The Sky
,
Steve Moakler
,
Wade Hayes
, and more to be added.