Trent Tomlinson At Grand Ole Opry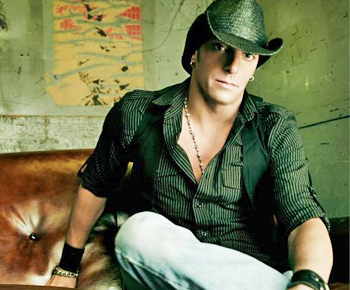 The career of country singer Trent Tomlinson is one that many musicians have faced. Born in July of 1975 in Blytheville, Arkansas, Tomlinson has had dreams of being a country star since early on. As a junior in high school, he competed on the show "You Can Be a Star" on the former TV station The Nashville Network. On the show, he made it to the finals and came in second place. After many failed attempts at a recording contract and signing with record labels just for them to go bankrupt soon after, Tomlinson was finally able to sign on to Lyric Street Records in 2005.
Tomlinson's debut single, "Drunker Than Me," was released later that year. The song soared through the charts, peaking within the Top 20. His follow up single, "One Wing in the Fire," peaked even higher at Number Eleven. Tomlinson has released four more charting singles in the Top 60: "Just Might Have Her Radio On" in 2007, "That's How It Still Oughta Be" and "Henry Cartwright's Produce Stand" in 2009, and "Man Without a Woman" in 2011.
Before signing with Lyric Street Records, Tomlinson began his career in the music world as a songwriter. He worked with bands like Emerson Drive and Blue Country, as well as singers Sara Evans and George Strait.
Newsletter Signup
Signup to be notified when new dates are added:
Trent Tomlinson has
no current dates
scheduled at Grand Ole Opry.
Click here
for complete schedule. Sign up for newsletter to be notified when dates are added.