Top 10 Nashville Family Attractions during 2019

Give your family a vacation in Nashville they will never forget. These family friendly attractions will keep a smile on everyone's face. You will find that each one offers a special experience for your family to enjoy together!
Top 10 Nashville Family Attractions during 2019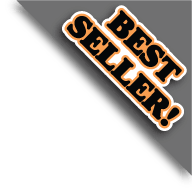 You and your family can become a part of the rich traditions and history of the Grand Ole Opry by coming and watching country music legends, stars, and rising stars perform. With over 75 years of fantastic country music behind them, the Grand Ole Opry has only become more popular and showcased better talent with time. Your family will watch live performances by incredible artists and remember the experience for years to come!
Available 177 days between Feb 22, 2019 & Dec 28, 2019
View Schedule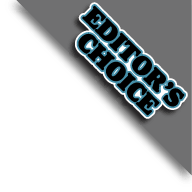 Special Offer: Buy 1 Get 1 Free
Click Here for More Information






For anyone who loves music, the Country Music Hall of Fame and Museum is one city block of fascinating memorabilia, rare artifacts, and exhibits. You can explore them all with your family and share the fun of discovery and learning together. With over 40,000 square feet of fascinating things to see and hear, everyone will be entertained at the museum!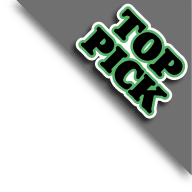 Enjoy a sumptuous meal and high energy country performances as you and your family cruise around Nashville in a real showboat! The General Jackson Showboat Lunch and Dinner Cruises are great for a relaxing and enjoyable family vacation or weekend getaway.
Available 261 days between Feb 23, 2019 & Dec 25, 2019
View Schedule
Take your family out and see homes of stars like Martina McBride, Alan Jackson, and the legendary Dolly Parton with the Homes of the Stars. Current singers and country music legends' homes are both a part of the tour so old favorites and new artists are both featured for your family's enjoyment. Bring your camera just in case you get to see one of the stars out in their yard during the tour!
Fill up on a bottomless buffet of delicious and hearty home cooked food before you take your seat to enjoy some of the best of today's and yesterday's country music. One of Nashville's best dinner shows, the Nashville Nightlife Dinner Theater serves up all the best songs of country music made famous by big names like Patsy Cline, Toby Keith and many more.
Available 136 days between Feb 22, 2019 & Nov 20, 2019
View Schedule
Take your family on a fun, comprehensive tour of Nashville on your family vacation with the Discover Nashville Tour. This tour will give you the chance to see attractions like the Tennessee State Capitol, Fort Nashborough, and the Parthenon along the way. The tour also gives you admission to the Ryman Auditorium and Country Music Hall of Fame, so you can stop and explore them. It's a fun way for your family to explore Nashville together!
Take your family to the Nashville Zoo to see hundreds of fascinating animals like the rare macaw or white-cheeked gibbon. As one of the top-rated zoos in the nation, this zoo offers more exhibits and more incredible animals for you to see with your family. It's a fun way spend some quality time with the ones you love on your vacation!
The Hermitage, Home of President Andrew Jackson, is a great place for the entire family to receive an interesting history lesson. Step back in time as you learn about the 'olden days' and the former president. The tour includes costumed performers, live interpretations, a 15-minute intro film, and of course a tour of some of the most popular spots.
This Museum and General Store combination is a fantastic addition to any getaway or vacation with your whole family and see hundreds of personal items from Willie Nelson himself as well as a few of his friends, including Dolly Parton, Johnny Cash, and Kenny Rogers. Pick up the perfect souvenir for any age, from pint-sized cowboy hats to adult and children's t-shirts, and even merchandise from Elvis Presley, Waylon Jennings, and Jack Daniels.
See a little piece of history and learn about the art of printmaking at the Hatch Show Print Tour. See how prints are made, try your hand at it and take home your own keepsake print from this historic attraction!
Available 313 days between Feb 22, 2019 & Dec 31, 2019
View Schedule

Activities