The Willis Clan At Grand Ole Opry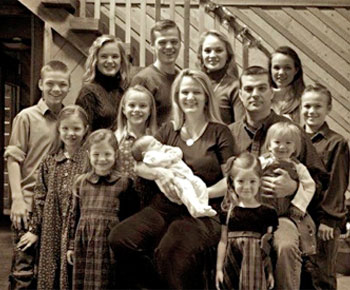 The Willis Clan is a family of amazing musicians, dancers, athletes, writers, and artists living in the middle of Tennessee. The family merges their Irish roots with other music and dance genres to create a unique blend of the old and new, which makes for quite a sight to see!
Father Toby and mother Brenda were happily blessed with twelve amazing children, and each child's name begins with the letter "J." The older children, Jessica, Jeremiah, Jennifer, Jeanette, Jackson, and Jedi, all perform in the family band, and as the younger children grow up and learn more, they too will join in the magic of this musical experience! The oldest, Jessica, is the main singer/songwriter of the family band, and she and her younger siblings all play a variety of instruments, including piano, violin, guitar, cello, whistles, flute, mandolin, banjo, Irish button accordion, fiddle, drums, and many more!
This amazing family works hard to become excellent at the music, dance, and other creative things they do, and the children have won regional and national dance titles and placed in world competitions for both music and dance. The boys have won state titles in folk style, freestyle, and Greco-Roman wrestling.
Newsletter Signup
Signup to be notified when new dates are added:
The Willis Clan has
no current dates
scheduled at Grand Ole Opry.
Click here
for complete schedule. Sign up for newsletter to be notified when dates are added.